Big Oil Plans to Unleash a Flood of Plastic From US Gulf
by Bloomberg
|
Rachel Adams-Heard, Kevin Crowley & Andres Guerra
|
Wednesday, July 10, 2019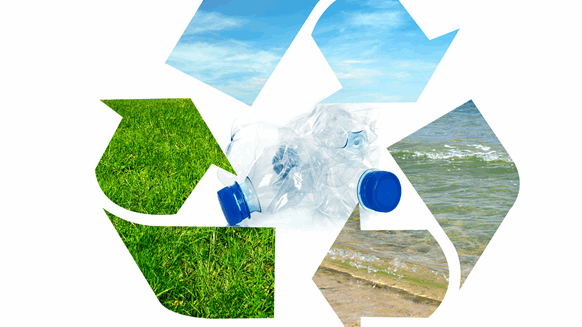 The world's biggest oil and chemical companies are about to unleash a tidal wave of plastic raw materials by the mid-2020s.
(Bloomberg) -- The world's biggest oil and chemical companies are about to unleash a tidal wave of plastic raw materials by the mid-2020s, tapping cheap shale gas to meet growing demand from makers of everything from toys to plumbing to consumer goods.
Exxon Mobil Corp., Dow Inc., France's Total SA, South Africa's Sasol Ltd. and Saudi Basic Industries Corp. have built or announced at least $40 billion in new petrochemical facilities in Texas and Louisiana, according to data compiled by Bloomberg. The most recent is an $8 billion joint venture between Chevron Corp., Phillips 66 and Qatar Petroleum announced this week.
Companies involved | Projected cost | Location
Sasol | $11.8 billion | Louisiana
Exxon, Sabic | $10 billion | Texas
Chevron Phillips, Qatar Petroleum | $8 billion | U.S. Gulf Coast
Dow | $6 billion | Texas, Louisiana
LyondellBasell Industries NV | $2.4 billion | Texas
Exxon | $2 billion | Texas
Total, Nova Chemicals, Borealis | $1.7 billion | Texas
The investments in Gulf of Mexico coastal factories come amid a consumer backlash against plastic bags and straws for their environmental impact. The total amount of oceanic plastic waste is expected to more than double by 2030 if action isn't taken now, the International Energy Agency said in a report last year.
In the U.S. alone, New York City, Seattle, Oakland and Miami Beach all have either banned straws or have pending proposals to do so. Boston, Chicago, Los Angeles and San Francisco prohibit plastic bags, while several other cities imposed fees for using plastic bags at grocery stores.
Mark Lashier, chief executive officer of the Chevron Phillips Chemical Co. joint venture that's partnering with Qatar Petroleum, said he's not worried about straw or bag bans hitting the plastics industry. Some forecasters see plastic demand growing quicker than oil, which is under threat from renewable energy and electric vehicles.
"We certainly take that into account in our supply and demand balances, but the demand in general for plastic materials is growing greater than 4% a year," he said. "The world is going to need more and more of this as the world population grows."
To contact the reporters on this story:
Andres Guerra Luz in Houston at aluz8@bloomberg.net;
Rachel Adams-Heard in Houston at radamsheard@bloomberg.net;
Kevin Crowley in Houston at kcrowley1@bloomberg.net
To contact the editors responsible for this story:
Simon Casey at scasey4@bloomberg.net
Carlos Caminada, Joe Carroll
Generated by readers, the comments included herein do not reflect the views and opinions of Rigzone. All comments are subject to editorial review. Off-topic, inappropriate or insulting comments will be removed.