Big Oil Finds Hurdles in Trump's 'America-First' Tax Plan
by Bloomberg
|
Kevin Crowley & Alex Nussbaum
|
Monday, January 08, 2018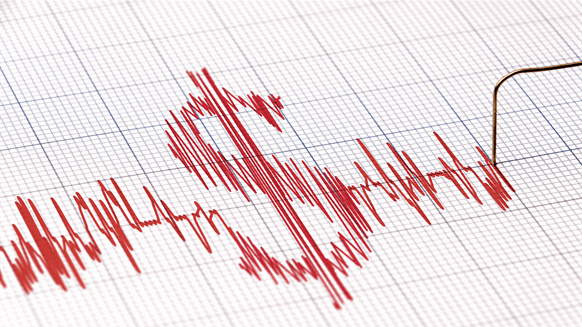 For Big Oil, the US tax overhaul is turning out to be a mixed bag, especially for companies that drill overseas.
Multinational Income
Domestic output may gain other incentives as well, as the legislation raises barriers to multinational companies that seek to transfer some income outside the U.S. The impact will be complicated, though, by the international nature of huge oil companies. Explorers with global reach such as Exxon or Hess Corp. also own some of the largest footprints in U.S. shale fields these days.
Representatives from Exxon and Hess declined to comment. Chevron said it's evaluating the new rules and its plans to invest $8 billion in the U.S. this year are unchanged.
Interest Deductions
Under the new rules, the amount of interest a company can deduct cannot exceed 30 percent of its adjusted taxable income. Before, companies could deduct all of their net interest expense.
"That's likely to hit a fair number of those highly-leveraged companies," Marcus said. "It's definitely a big negative."
Refiners' Credits
The law ends a production tax credit that allowed refiners to deduct 6 percent of "qualified" activities, including refining, processing, transportation and distribution of oil, gas or petroleum products. The credit was so broad it likely sheltered more taxable income for many companies than the benefit they'll get from more capital expensing, according to BI.
Still, refiners are in a better position to take advantage of tax changes than explorers or oilfield service companies, which have struggled to make money in recent years, Guy Baber, a Piper Jaffray & Co. analyst, said last month. Refineries have enjoyed healthy profit margins thanks to cratering prices for their main feedstocks, oil and natural-gas.
"The refiners are unique in that they have generated positive pre-tax income," Baber said. "If you're losing money, it doesn't really matter what the tax rate is."
With assistance from David Wethe. To contact the reporters on this story: Alex Nussbaum in New York at anussbaum1@bloomberg.net; Kevin Crowley in Houston at kcrowley1@bloomberg.net. To contact the editors responsible for this story: Reg Gale at rgale5@bloomberg.net Christine Buurma, Joe Carroll.
1
2
View Full Article
Generated by readers, the comments included herein do not reflect the views and opinions of Rigzone. All comments are subject to editorial review. Off-topic, inappropriate or insulting comments will be removed.