Big Freeze Stretches UK Gas Supplies as Prices Skyrocket
by Bloomberg
|
Will Kennedy & Lars Paulsson
|
Thursday, March 01, 2018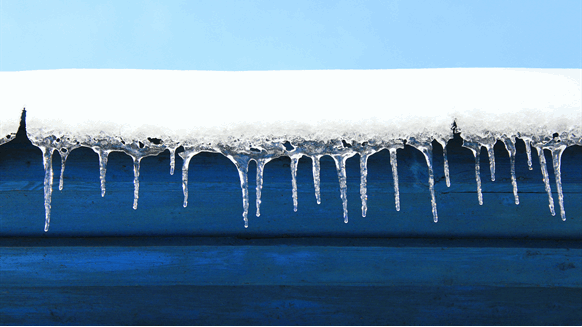 The freezing weather entrenched across much of Europe is stretching Britain's supply of natural gas with fresh snowfall forecast for much of the country.
(Bloomberg) -- The freezing weather entrenched across much of Europe is stretching Britain's supply of natural gas with fresh snowfall forecast for much of the country.
The coldest spell since December 2010 is severely testing the nation's energy and transport network -- roiling energy markets, closing airports, London's Paddington train station and major roads. The Irish stock exchange shut early and trading will remain halted through Friday, citing a severe weather warning.
Gas prices for Thursday more than doubled as National Grid Plc, operator of the Britain's pipeline network, said there could be a gas deficit by the end of the day as lower-than-expected supply meets with elevated demand caused by the severe weather. While there's little prospect of gas running out, the grid offered to pay industrial users to curb consumption.
A weather system that's been dubbed Storm Emma is moving northward across Britain. A red weather warning -- meaning a potential risk to life -- is in place for southwest England and Wales. The average temperature across the U.K for the rest of the day will be minus 1.1 Celsius (30 Fahrenheit), compared with an average 6 Celsius at this time of year.
"Whilst initially the snow will be patchy in nature, it will turn heavier and more persistent through the afternoon and evening and it will become very windy," said Paul Gundersen, Chief Meteorologist at the Met Office. "The combination of the snow, very strong winds and resultant drifting will lead to long delays and cancellations of public transport and some roads are likely to become blocked by deep snow, stranding vehicles and passengers."
Parts of the southwest could get as much as 50 centimeters (20 inches) of snow, while London and the southeast can expect as much as 10 centimeters, according to the Met Office.
Unplanned outages at two gas facilities in Norway, the U.K.'s biggest supplier, are curbing imports further to a market already heavily dependent on imports. The nation's market has become even more prone to price spikes after Centrica Plc closed its Rough gas storage facility as it would cost too repair.
Earlier Thursday, an outage at the South Hook liquefied natural gas terminal also reduced flows to the grid. Last time an LNG tanker delivered a cargo to Britain was more than a week ago and more supplies are badly needed to keep prices in check.
Other markets in Europe are also impacted. Power prices have surged and prompt Dutch gas prices surged to more than four times the level on the same day last year, according to data from the Pegas exchange.
Commuters in to London faced renewed disruption on Thursday as dozen of stations were closed in Kent, southeast of the capital. Europe's busiest airport, London Heathrow, has canceled some flights, but many were seen scheduled to depart, according to its website. The Heathrow Express train service is canceled after the Paddington train station it departs from was closed. The Piccadilly underground line which connects central London with the airport remains open but with delays.
London City Airport, favored by business travelers to London's financial district, cleared its runways overnight and was also open Thursday but with delays and cancellations. Terminals in northern Britain were harder hit. Glasgow airport, serving Scotland's largest city, will be closed until at least 3 p.m. and Edinburgh was also shut, saying road conditions meant it lacked the "critical mass of staff" to operate securely.
The cold weather is forecast to continue into the middle of March as Siberian air flows into Europe, according to meteorologists at Accuweather Inc.
With assistance from Lars Paulsson, Anna Shiryaevskaya, Mathew Carr and Rachel Morison. To contact the reporters on this story: Lars Paulsson in London at lpaulsson@bloomberg.net; Will Kennedy in London at wkennedy3@bloomberg.net. To contact the editors responsible for this story: Will Kennedy at wkennedy3@bloomberg.net Lars Paulsson, Rob Verdonck.
Generated by readers, the comments included herein do not reflect the views and opinions of Rigzone. All comments are subject to editorial review. Off-topic, inappropriate or insulting comments will be removed.