Biden Jobs Assurances Backfire with Oil and Mining Workers
by Bloomberg
|
Jennifer A Dlouhy, Ari Natter
|
Tuesday, February 16, 2021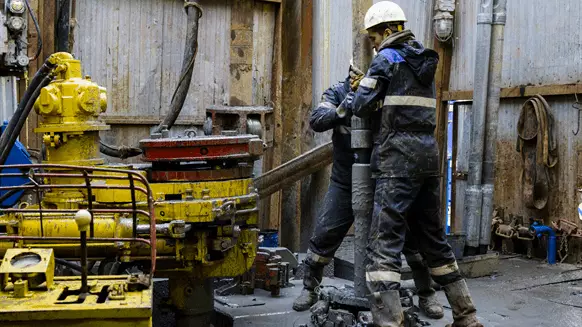 The Biden administration has gotten off to a rough start trying to reassure coal miners and oil workers whose jobs are threatened by the president's fight against climate change.
Workers faced with shrinking opportunity have legitimate concerns, said Peter Hille, president of the Mountain Association that promotes more diverse and resilient economic development in eastern Kentucky communities long tied to coal. "Experience has taught them to be skeptical of the promises of politicians," Hille said.
Richard Chase, a retired miner in Wheeling, West Virginia, knows coal is in decline.
"Sooner or later, coal is going to be done," Chase said. "It's a dirty power source."
But if that happens "all at once you're going to be putting a lot of guys out of work," Chase said. "Those guys have to be trained to do something else."
Chase worked for decades in a series of mines in West Virginia and across the border in Pennsylvania. The work involved long days and plenty of them -- "you could work nine days straight" -- but it earned enough money to feed a family, put children through college and retire at 55, Chase said.
"If it weren't for that place, I probably wouldn't be where I'm at now -- retired, and still I can still get anything I want," Chase said. "I loved that job."
To contact the authors of this story:
Jennifer A Dlouhy in Washington at jdlouhy1@bloomberg.net
Ari Natter in Washington at anatter5@bloomberg.net
© 2021 Bloomberg L.P.
1
2
3
View Full Article
Generated by readers, the comments included herein do not reflect the views and opinions of Rigzone. All comments are subject to editorial review. Off-topic, inappropriate or insulting comments will be removed.