Becoming a 'Permian-Bitcoin' Billionaire May Be Just a Dream
by Bloomberg
|
Michael Bellusci
|
Friday, April 13, 2018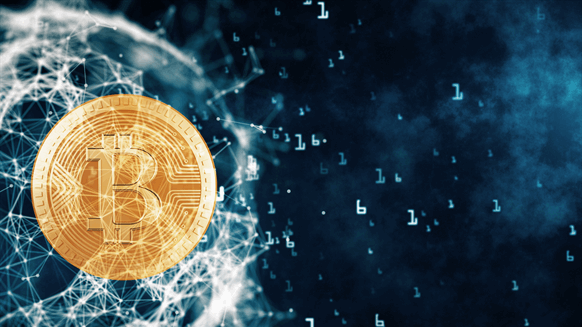 Could turning flared gas in Texas' Permian Basin into electricity to power bitcoin mining be a solution for shale producers?
(Bloomberg) -- Could turning flared gas in Texas's Permian Basin into electricity to power bitcoin mining be a solution for shale producers?
One analyst raised the idea as the oil-rich Permian has become one of the worst natural gas markets in the U.S., given a pipeline shortage that's leaving gas trapped in the region. The basin could add an "astounding 25 bcfd of wet gas to 2025, which will mostly be treated as a byproduct based on oil price and possibly even flared! What could producers do instead with this free gas?" Bernstein analysts led by Jean Ann Salisbury ponder in a note to clients.
They're not the first to look to bitcoin, either. first Western Canada-based Iron Bridge Resources Inc. launched a wholly owned cryptocurrency mining and hosting operation in January called Iron Chain Technology. It was created to combat a weak Canadian natural gas market, though analysts felt is was too early to speculate on the profitability of this new venture. AltaCorp Capital even dropped coverage of Iron Bridge, citing unfamiliarity with the subject of cryptocurrency mining.
But after Bernstein ran its back-of-the-envelope math on Permian producers potentially turning to bitcoin mining, the firm concluded that the "fleeting thought of becoming a Permian-bitcoin billionaire will remain, for now, a dream." The analysts found that given the total number of bitcoin is capped at 21 million, with 17 million already in circulation, the difficulty to mine is expected to increase exponentially, along with the power required. "If we account for this increasing difficulty, we make money only if the average price over 15 years is $18,788," the analysts said.
Natural gas takeaway in the Permian will be in focus for investors as first-quarter earnings begin. Guggenheim Securities noted early in February that Centennial Resource Development Inc.'s CEO Mark Papa has concerns on 2019 intrastate and interstate residue gas takeaway.
To contact the reporter on this story: Michael Bellusci in Toronto at mbellusci2@bloomberg.net. To contact the editors responsible for this story: Courtney Dentch at cdentch1@bloomberg.net Steven Fromm.
Generated by readers, the comments included herein do not reflect the views and opinions of Rigzone. All comments are subject to editorial review. Off-topic, inappropriate or insulting comments will be removed.