Automation in Oil and Gas: An Ally, Not an Enemy
by Barry Marshall
|
EnerQuip
|
Friday, July 13, 2018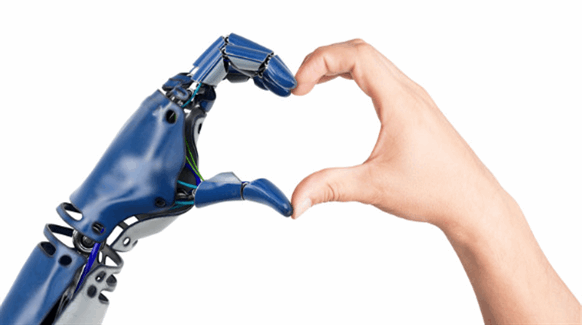 Automation can be a solution to the problem of an ageing workforce.
This opinion piece presents the opinions of the author.
It does not necessarily reflect the views of Rigzone.
Sometimes our memories seem awfully short. The first iPhone was only launched in 2007, just over a decade ago. Yet already it seems the dim and distant past, so essential have smartphones become to our lives. Similarly, in the oil and gas sector, some believe that automation threatens skilled jobs, but it was only a short while ago before the recent oil price downturn, that our main worry was the ageing workforce and looming skills gap. Albeit that is climbing the agenda once again.
Automation isn't the enemy, it's our ally in meeting skills challenges and creating a safer and more efficient sector. Technological progress marches on, and history tells us those who move in step with it, succeed.
Automation's Advantages
Automation is already flourishing in certain parts of the sector, typically in places where operations are more technically challenging. For example, while many in West Texas are getting on perfectly with wind up rigs, operators in the North Sea are getting ready to deploy autonomous robots to conduct visual inspections and detect gas leaks offshore.
With less human involvement comes a reduced health and safety risk – a golden ticket for a hazardous industry. Moreover, there are certain jobs for which machines are simply better and more efficient. Manual, repeatable tasks that call for the same action to be carried out over and over with unerring accuracy and minimal variation – those will always be better handled by machines. And furthermore, they don't need breaks, rest or make human errors.
For instance, in our specialism of torque machines, by placing units with automated make-up capabilities beside the rig, the team can run doubles and trebles, improving safety, saving rig time and reducing non-productive time (NPT). This wouldn't be possible without automation. Making up a connection requires an incredibly precise application of torque. In the old days, the best technicians had the skill to do so using analogue tools and readings. Progression to digital tools added precision, but automation takes the process to another level of accuracy and efficiency.
Oil prices have recovered and the sector is looking healthy, but there is also a realisation that we need to keep a tight rein on costs and efficiency to stay that way. Still there will always be some holdouts. I'm sure there are still some Nokia 3310 users out there, but generally speaking, you don't switch back from a smart phone. Automation in the oil and gas sector will be the same.
The People Problem
This raises the question: what happens to those supremely skilled old hands who can make up a connection by feel? Do we risk losing those skills from the industry?
Simply put, yes, over time. But we already were before automation really took hold. Our sector has a well-publicised ageing workforce, and we were losing those skills to retirement already. The downturn masked this somewhat, but that meant a lot of people left the industry and won't necessarily come back.
Automation actually offers the sector a solution to this problem. It will help smooth the gap by reducing the need for the dedicated level of manual skill. Of course, there will always be a place for human skill, logic and intuition, so those that remain are in little danger of unemployment. In fact, by taking on the low-value manual tasks, automation frees skilled technicians to focus on higher-value work. For example, torque machines can now autonomously feed data back to a central system for analysis, removing the need to manually extract and transfer it. Not a hard job, but one that wasted unnecessary amounts of a skilled engineer's time.
Instead, automation will change what tomorrow's technicians look like. The traditional 'spanner and hammer' approach will increasingly give way to a younger generation who are more tech savvy and digitally inclined. Just as now, if you take your car to the mechanic, the seasoned professionals are likely to pop the hood and tinker, while the younger blood is more likely to plug into the onboard computer to diagnose the problem.
Undoubtedly, as experienced talent leaves the industry, knowledge gaps will be created. Technology and automation can go some way to filling that void, but it cannot completely replace the years of experience that can quickly react to an unforeseen problem. We should be careful not to lose that expertise altogether, but the safety and efficiency improvements of automation are unarguable.
As time goes on, the trend will only become more pronounced. Today's automated technologies will be augmented with (or supplanted by) new ones born of artificial intelligence, machine learning and the Industrial Internet of Things (IIoT). The profile of skills needed will continue to evolve and the sector as a whole will become an ever more finely-tuned machine.
Every element of the oil and gas life cycle, from torque machines to drilling, will change and benefit from automation. However, though it's a fool's errand to try and see very far ahead with any degree of confidence, for the foreseeable future there will always be a place for the human touch.
Barry Marshall is global business development manager with EnerQuip.
Generated by readers, the comments included herein do not reflect the views and opinions of Rigzone. All comments are subject to editorial review. Off-topic, inappropriate or insulting comments will be removed.