Australia Oil and Gas Players Seek to Cut $39B Decom Bill
by Bloomberg
|
Krystal Chia
|
Wednesday, March 10, 2021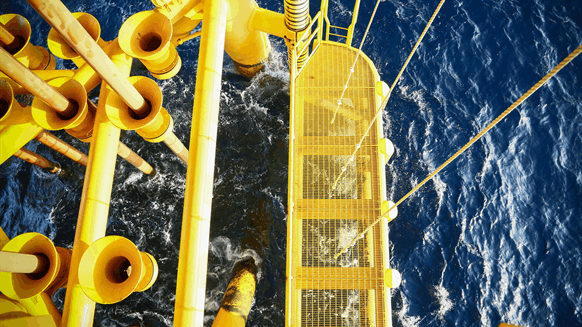 ExxonMobil, Santos, Baker Hughes, and others are banding together to try to come up with ways to cut costs.
(Bloomberg) -- Oil and gas companies and the government face a bill of more than A$50 billion ($38.6 billion) to clean up offshore wells and pipelines in Australia over the next half century. So some of industry's biggest firms are banding together to try and come up with ways to cut costs.
National Energy Resources Australia, an industry-led group set up in 2016, has established the Centre of Decommissioning Australia to study how to plug old wells and decommission pipelines in a more cost-effective manner, it said in a statement Wednesday. CODA, to be based in Perth, includes oil and gas majors such as Exxon Mobil Corp., Santos Ltd. and BHP Group as well as servicing firms and research organizations like Baker Hughes Co. and Curtin University.
Massive clean-up costs have long been a problem for oil companies that are prevented by regulators from turning their back on old wells, while also posing a risk for governments if firms go under or attempt to shirk their duties. The global bill to decommission offshore wells this decade is $105 billion, according to Wood Mackenzie Ltd., with Australia fourth behind the U.K., U.S. and Brazil in terms of jurisdictions where companies have the most to spend.
In Australia, the liabilities for well plugging, abandonment and pipeline removal make up most of the necessary spend, with over half of the work needing to be started within 10 years, according to a NERA-commissioned report by Advisian, Worley's global consulting business.
The biggest potential cost saving, around 15% of the overall bill, is to leave all export and inter-field pipelines in place by methods such as retrenching or burying pipe ends rather than removing them, Advisian said in the report. A further 10% can be saved by adopting a collaborative approach to optimize the work schedule and make use of the latest technology, the consultant said.
Flexible Framework
"The regulatory framework provides flexibility for operators to demonstrate that leaving infrastructure in-situ may deliver equal or better environment and safety outcomes," Andrew Taylor, general manager for decommissioning at NERA, said in an interview. "Some structures, such as long export pipelines, may be candidates for in-situ decommissioning," he said, adding that ultimately the decision would be made by the regulators.
"In response to growing decommissioning requirements as some petroleum fields deplete my department is reviewing the regulatory framework," Minister for Resources, Water and Northern Australia Keith Pitt said in a response to questions. "This action continues to ensure protection of the environment and that facilities are safe into the future."
In the U.K., the government plans to cut decommissioning costs for offshore wells by at least 35% from a 2016 baseline by 2022, and has so far achieved reductions of 19%. Given NERA's identified initiatives provide similar savings as the U.K., the group is confident in setting a similar goal, Taylor said.
Getting rid of old energy infrastructure can often become contentious, with Canberra recently taking action against Woodside Petroleum Ltd. after it failed to comply with a plan to remove a turret mooring. The government may also tighten the rules around decommissioning after it was left footing the bill to remove an offshore oil facility following the collapse of its owner last year.
--With assistance from James Thornhill.
© 2021 Bloomberg L.P.
Generated by readers, the comments included herein do not reflect the views and opinions of Rigzone. All comments are subject to editorial review. Off-topic, inappropriate or insulting comments will be removed.