Australia Govt Nixes CK's Pipeline Bid on National Security
by Bloomberg
|
Jason Scott & James Thornhill
|
Wednesday, November 07, 2018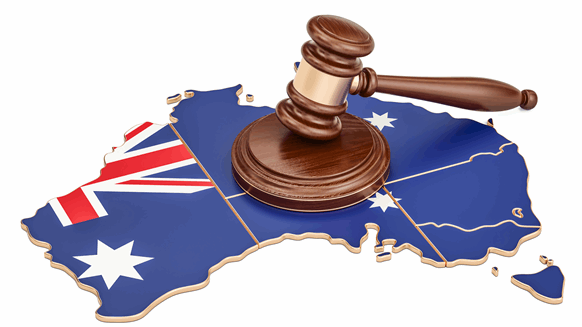 CK Group's $9.4B bid for gas pipeline operator APA Group was knocked back by Australia's government on national security concerns.
(Bloomberg) -- CK Group's A$13 billion ($9.4 billion) bid for gas pipeline operator APA Group was knocked back by Australia's government on national security concerns, a decision that has the potential to further inflame diplomatic tensions with China.
"I have advised the consortium led by CK Asset Holdings Ltd. of my preliminary view that its proposed acquisition of APA Group would be contrary to the national interest," Treasurer Josh Frydenberg said in a statement Wednesday.
His view was based on concerns it would lead to an undue concentration of foreign ownership by a single company group in one of the country's most significant gas transmission businesses. Frydenberg said he would make a final decision within two weeks.
CK Group, which is headed by Hong Kong tycoon Victor Li, noted in a statement the treasurer's announcement. APA declined to comment.
The decision scuppers what would have been the Hong Kong-based conglomerate's biggest overseas deal, which would have given it control of pipelines that deliver about half of Australia's gas. Rising electricity prices and blackouts have made energy security a hot political issue in the nation, and an overseas acquisition of critical infrastructure would have been sensitive for Prime Minister Scott Morrison's government.
Substantial Investor
"My preliminary view is not an adverse reflection on CK Group or the individual companies," Frydenberg said in the statement. CK Group companies are already a substantial investor in Australia's gas and electricity sectors and the government "welcomes CK Group's investments in Australia and its broader contribution to the Australian economy."
Morrison, who served as treasurer before replacing former Prime Minister Malcolm Turnbull in August, has blocked several deals involving China-linked companies in the past three years, drawing ire from the government in Beijing.
As the most China-dependent developed economy, Australia potentially has a lot to lose should relations with its biggest trading partner deteriorate further. Wine companies complained earlier this year that the frayed ties were behind shipments being delayed at Chinese ports.
The timing of Frydenberg's announcement could prove awkward for Foreign Minister Marise Payne, who's due to hold strategic talks in China on Thursday with counterpart Wang Yi. Payne's visit, the first by an Australian foreign minister to China in almost three years, was seen as marking a potential thaw in tensions in the relationship.
Review Board Concerns
"This decision certainly isn't surprising and suggests the trend set by Turnbull in knocking back big asset purchases by China-linked companies will be continued under Morrison," said Martin Drum, a senior political lecturer at Notre Dame University in Perth. "The timing may not be the best for Payne but it could also be seen as allowing her to smooth a few ruffled feathers in Beijing while she's there."
The CK deal was cleared in September by the competition regulator, after the conglomerate agreed to sell natural gas pipeline and storage infrastructure assets in Western Australia to appease anti-trust concerns. Frydenberg said concentration of foreign ownership was not a question considered by the regulator.
Australia's Foreign Investment Review Board, which assessed the deal for the government, had been unable to reach a unanimous recommendation, Frydenberg said, but did express "its concerns about aggregation and the national interest implications of such a dominant foreign player in the gas and electricity sectors over the longer term."
CK, whose Australian portfolio includes power distributor Duet Group, has been blocked in the nation before. The government rejected a bid by CK Infrastructure in 2016 for the electricity network Ausgrid, saying it would undermine national security. State Grid Corp. of China's effort to buy a controlling stake in the electricity distributor was also rejected.
In August, the government banned China's Huawei Technologies Co. and ZTE Corp. from supplying next-generation wireless equipment to the nation's telecom operators. That prompted criticism from Beijing.
1
2
View Full Article
Generated by readers, the comments included herein do not reflect the views and opinions of Rigzone. All comments are subject to editorial review. Off-topic, inappropriate or insulting comments will be removed.