Assessing BP's New Goals
by Bloomberg
|
Akshat Rathi and Will Mathis
|
Thursday, August 06, 2020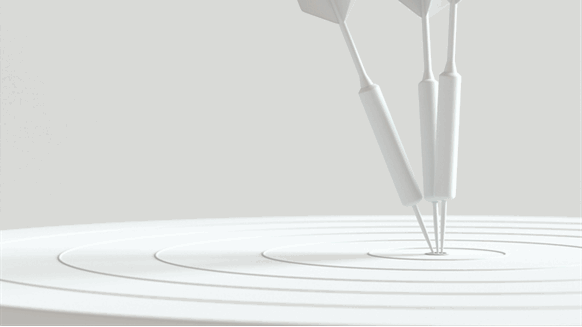 BP has gone further than any oil company but there are areas of concern.
(Bloomberg) -- BP Plc's flashy February re-brand left many wondering whether the oil major could make good on its promise to transform itself into a net-zero emissions company by 2050.
Chief Executive Officer Bernard Looney fleshed out his plans on Tuesday, with more details on how the company will slash production of oil and gas while boosting investments in renewable energy, hydrogen and electric vehicle charging. The execution of the low-carbon future for BP, could set the company on course to lead industry efforts to address climate change.
In June BP ranked below Repsol SA and Eni SpA when Carbon Tracker analyzed the climate plans of the largest oil companies. "If we were to do our ranking now, BP has moved to the top of the pack," said Mike Coffin, with Carbon Tracker, the not for profit climate change analyst.
Overall, BP has gone further than any oil company but there are areas of concern. Below is an assessment of the goals and how ambitious analysts and campaigners consider them.
Renewables
Develop 50 gigawatts by 2030, from 2.5 gigawatts today
Although hard to make direct comparisons with competitors, BP's goal of 50 gigawatts is around the same level as the current installed capacity of all clean energy in the U.K. — a world leader in offshore wind.
"BP has been half a step behind Shell and Total in how aggressive they've been," said Albert Cheung, head of analysis at BloombergNEF. "This really changes that dynamic, and it will be interesting to see who else follows."
In order to meet that target, BP will need to add about 5 gigawatts from sources like wind and solar every year over the next decade. Massive projects like offshore wind farms can take up to a decade to build, meaning the firm may need to buy its way into projects that are either already operational or at least progressing in the development process.
"BP's biggest risk is that they'll have to target mergers and acquisitions aggressively in order to reach their renewables targets," said Christyan Malek, JPMorgan Chase & Co.'s head of EMEA oil and gas.
Hydrogen
Make up 10% share of certain markets
This is a very early stage goal, with little detail yet. BP plans to identify what are "core markets" for hydrogen and then make up 10% of each of them. But it's not yet clear how many of these markets will exist by 2030 or how BP plans to define them.
"The devil is in the details. The definition of a core market is subjective and 'market share' means different things for producers, distributors or retailers," said Tifenn Brandily, an analyst at BNEF. "It's too soon to say if that's an ambitious target or not."
Electric vehicle charging
Build 70,000 charging points, from 7,500 today
That many charging points installed today in Britain would make up close to 40% of the country's entire market in 2030, according to projections from BNEF. The real impact comes from the kind of technology BP chooses to deploy.

"If it is all fast chargers it's about 50% of all those forecast in Europe so a very noticeable share," said Ryan Fisher, an analyst at BNEF. "But if it's slower chargers there are expected to be a million of those, it's not as impressive."

Most of the chargers will be ultra fast enabled, according to a LinkedIn post from Ashwin Shenoy, an electrification manager at BP's advanced mobility unit working on charging networks.
1
2
View Full Article
Generated by readers, the comments included herein do not reflect the views and opinions of Rigzone. All comments are subject to editorial review. Off-topic, inappropriate or insulting comments will be removed.