After Twitter Fail, Trump's Next Avenue Is US Oil Reserve
by Bloomberg
|
Javier Blas, Heesu Lee & Dan Murtaugh
|
Wednesday, September 26, 2018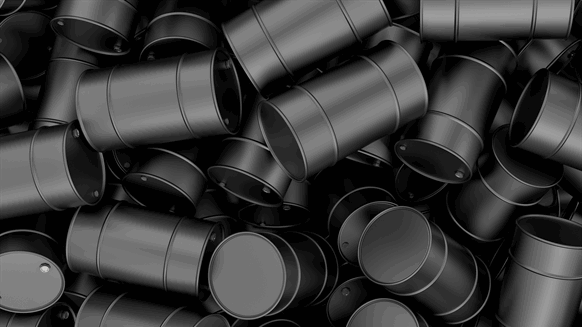 After failing to cajole OPEC to pump more and lower oil prices, US President Trump could pursue a more direct route.
(Bloomberg) -- Tweeting will only get you so far. After failing to cajole OPEC to pump more and lower oil prices, U.S. President Donald Trump could pursue a more direct route: tapping his nation's Strategic Petroleum Reserve.
And just as with his tweets, that may not lead him to his goal.
With global benchmark Brent crude at a 4-year high above $80 a barrel less than two months before key mid-term elections in the U.S., the growing consensus in the industry is that it's more a question of when, not if, Trump authorizes a release from the emergency stockpiles built after the 1973-74 oil crisis.
"There's a strong possibility of another strategic reserve release,'' said Antoine Halff, head of the global oil market program at Columbia University's Center on Global Energy Policy. "It's a wild card that justifies close attention for the next few weeks."
There's precedent: Bill Clinton tapped it two months before the 2000 presidential election in an effort to directly lower oil prices, rather than respond to a supply outage overseas, releasing 30 million barrels via a one-year loan. His administration defended the move over objections from Republicans, saying it wasn't political and was needed to keep American families warm over the winter.
The White House, to be sure, hasn't indicated it's considering such a move, and some traders believe that using the SPR won't have a meaningful impact on prices. Yet at the annual Asia Pacific Petroleum Conference (APPEC) in Singapore this week -- one of the biggest gatherings of the oil-trading industry -- executives openly speculated about when Trump might tap the reserve, how many barrels would be released, and the potential impact.
'Horrible Prices'
Meanwhile, Trump is losing his patience. At the United Nations on Tuesday, he told heads of state that "OPEC nations are as usual ripping off the rest of the world. And I don't like it and nobody should like it." He added: "We are not going to put up with these horrible prices much longer."
Brent crude was up 19 cents at $82.06 a barrel at 7:39 a.m. in London, after climbing almost 4 percent over the previous two sessions. Prices are up about 40 percent in the past 12 months.
"The U.S. may tap the SPR if oil prices continue to surge," Ben Luckock, co-head of oil trading at major commodities merchant Trafigura Group, said in an interview. He sees little price impact from a potential sale beyond making oil in the U.S. even cheaper than it is in the rest of the world. That discount is now at about $9 a barrel.
Mike Muller, an executive at Vitol Group, the world's top independent oil trader, said that tapping the reserve could even prove counter-productive. It could lead investors to say "that's bullish because there's less cover" for other potential outages, he said.
Little Impact
While Hess Corp. President Greg Hill said he didn't want to speculate on what the president would do, he doubted there would be much impact regardless. "It won't drop oil from $80 to $65, and any effect would be short-term."
Trump has various avenues to get SPR supplies to market. One could be to speed up sales from the reserve that have been authorized by Congress as part of deals to finance federal spending. As much as 240 million barrels are approved to be offered, out of the 660 million pooled in underground caverns thousands of feet below coastal Texas and Louisiana.
The first of those deals will be a release of 11 million barrels in October and November. Most of the authorized sales are fixed for particular years, and it's not clear if accelerating them is possible.
The second route is a direct order to draw down the reserve under the broad powers of the legislation used to create it, the Energy Policy and Conservation Act of 1975. As per that law, Trump could authorize consecutive releases of as much as 30 million barrels over 60-day periods, adding a whopping 500,000 barrels a day of extra supply -- about what OPEC member Ecuador produces.
1
2
View Full Article
Generated by readers, the comments included herein do not reflect the views and opinions of Rigzone. All comments are subject to editorial review. Off-topic, inappropriate or insulting comments will be removed.
RELATED COMPANIES