A Qatari's Quest to Become World's Gas King
by Bloomberg
|
Mohammed Aly Sergie
|
Tuesday, November 06, 2018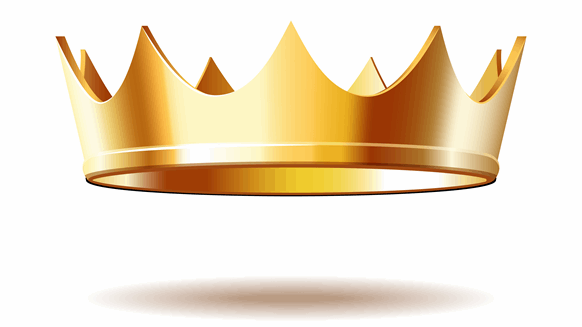 On Sunday, Al-Kaabi was appointed minister of state for energy issues and vice chairman of Qatar Petroleum.
(Bloomberg) -- It's the opposite of a meteoric rise.
Saad Sherida Al-Kaabi was a teenager when he joined Qatar Petroleum in 1986, still an engineering student at Pennsylvania State University. He climbed slowly through the ranks, finally becoming chief executive officer in 2014 and managing projects that cemented Qatar's role as the world's top exporter of liquefied natural gas.
On Sunday, Al-Kaabi was appointed minister of state for energy issues and vice chairman of Qatar Petroleum. Qatar's heft in the energy industry derives from its LNG and condensate exports, not the 600,000 barrels a day of crude it pumps or its membership in OPEC. Al-Kaabi has contributed to a 10-fold surge in Qatar's gas and oil production over his 32 years at QP.
It's no surprise that Al-Kaabi is bullish on natural gas. He preaches about the fuel's environmental advantages over dirtier coal and oil, and about Qatar's reliability as a supplier, even as the country faces a land, sea and air embargo imposed by some of its neighbors in June of last year.
"I see a very rosy picture in the LNG market going forward," Al-Kaabi said in January. "We see gas growth is continuing for a very long future, with no real 'peak gas,' if you want to call it that. We have absolutely no doubt that we will continue investing in gas."
As fossil fuel prices plunged in 2014, Al-Kaabi chose to restructure Qatar Petroleum rather than to keep expanding it. He scrapped $12.5 billion worth of petrochemical projects, took the unusual step for a government-run company of firing employees, merged QP's two LNG businesses Qatargas and RasGas, and consolidated smaller chemical units owned by companies listed on the local stock exchange.
The son of a former Qatar Petroleum employee, diplomat and businessman with interests in construction, trading and medical equipment, Al-Kaabi eschewed the family business to get in on one of the most lucrative energy prospects in history: the giant, offshore gas field that Qatar shares with Iran.
Royal Dutch Shell Plc discovered the North Field in 1971, but the find was a disappointment at the time because it showed no crude. It took more than 20 years for Qatar Petroleum to partner with Shell, Exxon Mobil Corp. and Total SA, among others, to build the plants that chill gas into a liquid for shipment to Asia and Europe.
'Our Brothers'
The bet paid off. Qatar exported 77 million tons last year, or 26 percent of global supply, according to Bloomberg NEF data. It plans to boost output to 110 million tons per year by 2025 and is also exploring for oil and gas in Morocco, Cyprus and elsewhere around the world.
Gas riches helped the country amass a $320 billion sovereign wealth fund, win rights to host the 2022 soccer World Cup, and make enough friends to help its 300,000 citizens withstand the embargo organized by its more powerful neighbors Saudi Arabia and the United Arab Emirates. Qatar Petroleum has kept gas flowing to the U.A.E. in spite of the embargo.
"Cutting the gas would hurt the Emirati people. The Emiratis are our brothers, our relatives and we respect them," Al-Kaabi said in July 2017. "We are a peaceable nation and wish everyone the best."
Al-Kaabi played a prominent role in Qatar's emergence as a gas powerhouse. He managed development of the North Field, overseeing the rapid installation of 14 plants that produce some of the lowest-cost LNG in the world. He also earned the moniker "Mr. Moratorium" for a decision widely attributed to him that suspended new gas projects in the field from 2005 until 2017.
As CEO, Al-Kaabi has often stated his ambition to make Qatar Petroleum more efficient and better equipped to exploit its domestic resources and expand abroad. QP plans to invest $20 billion in U.S. oil and gas fields over the next five years.
He has also restructured oil and gas partnerships to help develop the skills of fellow Qataris. Notable examples are the establishment of a joint venture with Total to operate the country's biggest oil field in 2016 and QP's planned takeover of an offshore field from Occidental Petroleum Corp., starting next year.
1
2
View Full Article
Generated by readers, the comments included herein do not reflect the views and opinions of Rigzone. All comments are subject to editorial review. Off-topic, inappropriate or insulting comments will be removed.