A $15 Billion Oil Bet Is Tough Challenge for Richest African
by Bloomberg
|
Paul Wallace
|
Friday, July 13, 2018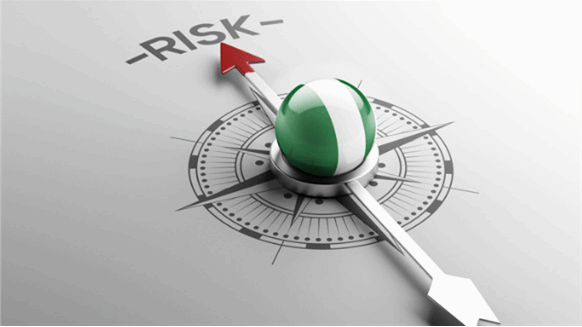 If Aliko Dangote pulls it off, the project could transform Nigeria's economy.
(Bloomberg) -- Aliko Dangote has made a fortune out of cement and food processing. Now, Africa's richest person is embarking on a bigger challenge: a $15 billion investment in oil, gas and petrochemicals that could, if he pulls it off, transform Nigeria's economy.
The 61-year-old is building one of the world's biggest oil refineries near Lagos, the commercial capital. He's also constructing a fertilizer factory on the same site and plans to boost gas supplies to the city, Africa's largest. Once that's done, he wants to buy enough oil fields to pump one-quarter of a million barrels of crude a day.
The workaholic, who counts Bill Gates among his friends and is worth $12.2 billion, according to the Bloomberg Billionaire's Index, has little experience of any of these businesses. He says his push into them can help end Nigeria's reliance, despite its status as an OPEC member, on imported fuel and increase electricity generation in a country that experiences constant blackouts.
"It will be tough," said Jeremy Parker, a consultant at London-based CITAC, which analyzes Africa's energy sector. "There are many risks. Refining is a competitive and volatile industry."
Dangote's executives admit it's a tall order.
"We are pushing the limits," Devakumar Edwin, a group executive director at Dangote Industries Ltd. who has worked with the billionaire for almost 30 years, said in a July 4 interview at the site. "People still find it difficult to believe we can do it. We believe we can. We are so aggressively focused."
Hundreds of Cranes
The refinery is the most ambitious part of the plan. Meant to cost $10 billion and process 650,000 barrels of crude daily, it will sit an hour's drive east of Lagos on a swampy strip of land bounded by the Atlantic and a lagoon. About 7,000 Nigerian, Chinese, Indian and other workers are rushing to get it ready by early 2020, when it's scheduled to start selling gasoline, diesel and aviation fuel.
Dangote has bought almost 300 cranes and built a jetty for ships bringing in equipment. One piece, a 94-meter-high (300 feet) column used to distil crude into different products, weighs 2,310 metric tons, equal to 400 elephants.
"It's a logistics nightmare," said Edwin. "No roads, no bridges can handle that kind of thing."
The refinery will produce around 50 million liters (13.2 million gallons) a day of gasoline, which will easily meet the needs of the continent's most-populous nation of 200 million people, and one-third as much diesel.
The company's been talking to traders including Royal Dutch Shell Plc, Vitol Group and Trafigura Group Pte about them supplying oil and buying refined products, he said.
Once ready, it will significantly reduce fuel imports not just to Nigeria -- whose decrepit state-owned refineries operate at a fraction of their capacity -- but to West Africa as well, according to Salih Yilmaz, an analyst at Bloomberg Intelligence in London.
Political Pressure
"The sheer scale, and the fact it's Nigeria's first greenfield refinery in thirty years, will make the project challenging," said Johnny Stewart, an analyst at Edinburgh-based oil and gas consultancy Wood Mackenzie. "We expect the project to come online during 2022 at a higher cost than currently reported."
When Nigerian Oil Minister Emmanuel Ibe Kachikwu visited the site last year, he urged the company to hurry up and said President Muhammadu Buhari would be "absolutely enthused" if it were completed in time for elections next February.
1
2
View Full Article
Generated by readers, the comments included herein do not reflect the views and opinions of Rigzone. All comments are subject to editorial review. Off-topic, inappropriate or insulting comments will be removed.