50-year Lease Signed for Texas Oil Export Terminal
by Matthew V. Veazey
|
Rigzone Staff
|
Friday, March 29, 2019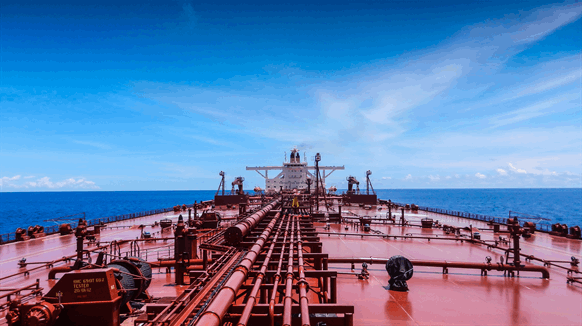 A joint venture of The Carlyle Group and Berry Group is developing the terminal.
The Port of Corpus Christi Commission on Thursday approved a 50-year lease agreement with Lone Star Ports, LLC for a Nueces County, Texas, site where The Carlyle Group-Berry Group joint venture will develop a petroleum export terminal, Port Corpus Christi reported.
"This long-term commitment is testament to the significance of the Corpus Christi gateway for American energy exports, which are expected to triple in the next decade," Port Corpus Christi CEO Sean Strawbridge said in a written statement emailed to Rigzone.
Lone Star Ports will develop the terminal on an approximately 200-acre site on Harbor Island in Corpus Christi Bay. Port Corpus Christi stated that the terminal, which will link U.S. crude producers to international markets, will be the country's first and only onshore terminal capable of fully loading Suezmax vessels and nearly full loading very large crude carriers (VLCCs).
According to Port Corpus Christi's website, the terminal site – located in the city limits of Aransas Pass and Port Aransas – boasts deep-water, highway and channel frontage. In addition, the port authority stated that the terminal is designed to be the United States' deepest-draft safe harbor crude export facility and will feature two docks accessible to an improved 56-foot ship channel depth.
As Rigzone reported this past January, the U.S. Army Corps of Engineers (USACE) and Port Corpus Christi are financing $360 million in various Corpus Christi Ship Channel (CCSC) improvements. Earlier this year, USACE awarded a $92 million construction contract to widen and deepen CCSC.
"The Carlyle Group is enthusiastic about our shared vision with the Port of Corpus Christi Commission to develop an environmentally safe, world-class facility that will position Corpus Christi as a vital economic engine in Texas and around the globe," Ferris Hussein, managing director of The Carlyle Group, stated.
Port Corpus Christi also noted that civil works for the new facility, including demolition of dock structures from a previous decades-old ExxonMobil crude import terminal, have been underway for the past year. Given the execution of the new lease, major equipment and materials procurements and other construction efforts can now begin, the port authority explained.
"This project on Harbor Island is the next pivotal step in directing the growing crude oil production in the United States to global markets via our Port of Corpus Christ," Port of Corpus Christi Commission Chairman Charles W. Zahn, Jr., said.
Generated by readers, the comments included herein do not reflect the views and opinions of Rigzone. All comments are subject to editorial review. Off-topic, inappropriate or insulting comments will be removed.
MORE FROM THIS AUTHOR
Matthew V. Veazey
Senior Editor | Rigzone