Wintershall and DEA to Merge
|
Friday, September 28, 2018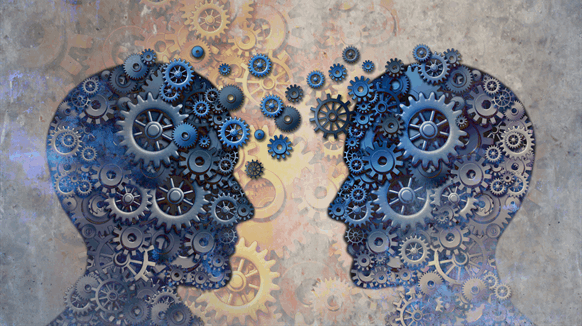 BASF and LetterOne sign an agreement to merge their respective oil and gas businesses.
BASF and LetterOne have signed an agreement to merge their respective oil and gas businesses.
Closing of the transaction is expected in the first half of 2019, subject to approvals of merger control and foreign investment authorities as well as mining authorities and the German Federal Network Agency.
Until closing, Wintershall and DEA will continue to operate as independent companies. The joint venture, which BASF and LetterOne envisage will be listed through an initial public offering in the medium term, will operate under the name Wintershall DEA.
Mario Mehren, CEO of Wintershall, will be the chairman of the management board and CEO of Wintershall DEA. Maria Moraeus Hanssen, CEO of DEA, will be the deputy CEO and chief operating officer of the joint venture.
To effect the merger, LetterOne will contribute all its shares in DEA Deutsche Erdol AG into Wintershall Holding GmbH against the issuance of new shares of the company to LetterOne. Wintershall will then be renamed Wintershall DEA, which will be headquartered in Kassel and Hamburg.
BASF will initially hold 67 percent and LetterOne 33 percent of Wintershall DEA's ordinary shares reflecting the value of the respective exploration and production businesses of Wintershall and DEA.
To reflect the value of Wintershall's gas transportation business, BASF will receive additional preference shares. No later than 36 months after closing but in all cases before an IPO, these preference shares will be converted into ordinary shares of the company Wintershall DEA. This will result in a total shareholding of BASF in Wintershall DEA of 72.7 percent.
"With Wintershall DEA we create the leading independent European exploration and production company with international operations in core regions," Hans-Ulrich Engel, vice chairman of the board of executive directors and chief financial officer of BASF SE, said in a company statement.
"By combining the two German-based entities, BASF and LetterOne lay the basis for further profitable growth," he added.
Mikhail Fridman, co-founder of LetterOne, said the company is looking forward to working with BASF to create Wintershall DEA.
"We are proud to be part of a very important moment for the energy industry," Fridman said in a company statement.
Lord Browne, the executive chairman of L1 Energy and chairman of the supervisory board of DEA, highlighted that Wintershall DEA is the largest E&P merger in Europe for over a decade.
"We expect the company to evolve rapidly into a world-class and globally competitive organization with an international portfolio. We look forward to working with our new partners to create a disciplined, responsible and sustainable oil and gas company," Browne said in a company statement.
In 2017, the combined business of Wintershall and DEA had pro-forma sales of $5.4 billion (EUR 4.7 billion), income from operations before depreciation and amortization of $3.2 billion (EUR 2.8 billion) and net income of $858 million (EUR 740 million).
Pro-forma hydrocarbon production of Wintershall and DEA in 2017 totaled 210 million barrels of oil equivalent.
Wintershall, headquartered in Kassel, Germany, focuses on exploration and production in oil and gas-rich regions in Europe, Russia, South America, North Africa, and the Middle East. The company has about 2,000 employees worldwide and is Germany's largest, internationally active oil and natural gas producer.
DEA Deutsche Erdoel AG is an international operator in the field of exploration and production of crude oil and natural gas based in Hamburg. With a staff force of 1,150 employees, DEA Deutsche Erdoel AG has shares in production facilities and concessions in, among others, Germany, Norway, Denmark, Egypt, Algeria and Mexico.
Generated by readers, the comments included herein do not reflect the views and opinions of Rigzone. All comments are subject to editorial review. Off-topic, inappropriate or insulting comments will be removed.