Williams Sells 50% Interest in Powder River Basin JV
|
Wednesday, April 10, 2019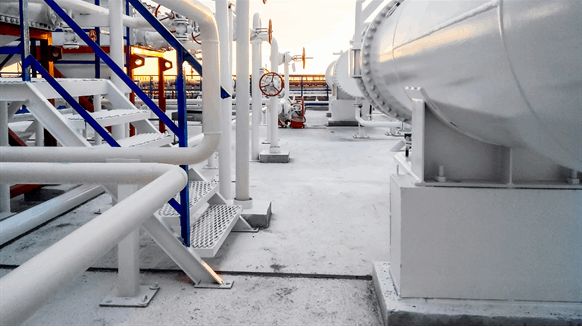 Williams has sold its 50 percent interest in Jackalope Gas Gathering Services LLC to Crestwood Niobrara LLC for $484.6 million cash.
Tulsa, Oklahoma-based Williams has sold its 50 percent interest in Jackalope Gas Gathering Services LLC to Crestwood Niobrara LLC for $484.6 million cash, both companies reported Wednesday.
Crestwood Niobrara, a subsidiary of Crestwood Equity Partners LP, was a 50 percent joint venture partner in Jackalope and Williams was the operator. Upon completion of this transaction, Crestwood will have operatorship of Jackalope.
The Jackalope assets are located in Converse County, Wyoming, and provide gathering, compression and processing services and include the Jackalope Gas Gathering System and the Bucking Horse Processing Plant.
The deal enables Crestwood to immediately double its position in one of its core, high-growth assets and become one of the largest gas gathering and processing companies by volume in the Powder River Basin.
Williams CEO Alan Armstrong called the deal a "win-win transaction" as it frees up money for Williams to re-deploy into high-return assets better linked to its strategy. At the same time, it provides Crestwood with full ownership of an asset key to its Powder River Basin strategy.
"Today's announcement marks a key step in Crestwood's long-term growth objectives to accretively build meaningful scale in a core franchise position, which offers substantial producer development growth potential while positioning Crestwood to be one of the largest G&P service providers in the highly prolific Powder River Basin," Crestwood CEO Robert Phillips said in a company statement.
"In the midstream business it is rare to find a high-quality acquisition within an existing asset footprint that offers immediate accretive returns, enhances our leverage profile and financial strength, and strengthens our midstream value chain service offerings to our customers, all at an attractive valuation," Phillips continued. "By already owning 50% of the Jackalope system, our teams have an in-depth understanding of the economics of the Powder River Basin, the development plans and corresponding capital requirements for our existing and prospective customers, and the long-term prospects for future growth on and around our Jackalope system, all of which uniquely positioned Crestwood to capitalize on this opportunity."
Currently, the Jackalope system is averaging gathering volumes of 140 million cubic feet per day, an increase of 12 percent compared to fourth quarter 2018.
Generated by readers, the comments included herein do not reflect the views and opinions of Rigzone. All comments are subject to editorial review. Off-topic, inappropriate or insulting comments will be removed.