Will the US Ever Become Part of OPEC+?
|
Thursday, March 21, 2019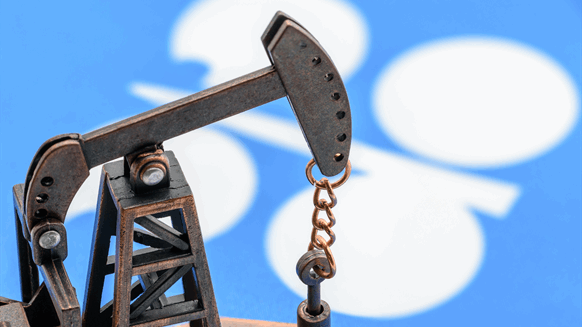 Experts weigh in on whether the United States will ever join the OPEC+ group.
Never say never.
That's what Muktadir Ur Rahman, director of Apex Consulting Ltd, told Rigzone when asked if the United States would ever become part of the OPEC+ group.
The director added, however, that it's hard to see the United States becoming part of the group "even in the next ten years or so". Looking at reasons why, Rahman outlined a legislative obstacle.
"Being part of the OPEC+ would mean becoming part of a cartel that manipulates price through coordinated changes in production," Rahman said.
"This, in turn, would mean that the price of oil … would be higher than what it would have been in the absence of any coordinated production adjustment. Since consumers would end up paying a higher price, such action by the United States would violate its anti-trust law," he added.
Another hurdle that Rahman highlighted was an operational one.
"Most of the OPEC+ groups have state-backed national oil companies that play a key role in producing oil in these countries," Rahman stated.
"The United States, on the other hand, has no such national oil company. Instead, it has a vast array of individual oil companies, ranging from small independents to supermajors," he added.
"All of these companies will have a strong incentive to cheat with regards to any production cut agreement, as it will substantially increase their revenue and market share," Rahman continued.
The Apex Consulting representative also drew attention to a philosophical obstacle.
"The United States is generally known for adopting a free market philosophy and this philosophy has helped it to become the global economic superpower that it is today," Rahman told Rigzone.
"Joining the OPEC+ goes against this general free-market philosophy that is deeply ingrained in its national psyche. That's why we do not think that the United States is likely to join the OPEC+ group anytime soon," he added.
The US Will Never be Part of OPEC+
When asked for his opinion on whether or not the United States would ever become part of the group, Jamie Webster, a senior director at Boston Consulting Group, told Rigzone the country "will never be part of OPEC+".
"While they will be continually interested in what the organization is doing and how those decisions could affect oil prices, the United States won't join," Webster stated.
"The primary reason is it is illegal. [It] would be considered colluding and would break a whole host of U.S. laws," he added.
RoseAnne Franco, head of oil and gas at Verisk Maplecroft, said while the United States may attempt to "press its agenda" for stable and lower oil prices with OPEC members, Washington is "all but certain to retain its independence from the organization".
"Not only are interests not aligned between the two, but the U.S. oil sector is much more market-driven than its OPEC counterparts. Any type of quota would be a non-starter in the U.S. oil patch," Franco stated.
Abhishek Kumar, a senior energy analyst at Interfax Energy in London, believes the likelihood of the United States becoming part of the OPEC+ group is "negligible" because the United States "does not believe in managing the oil market".
"U.S. oil production and exports are rising and the country is set to remain a key player in influencing the geopolitics of the Middle East. The United States intends to increase its share of global oil supply over the coming years, and not being part of the OPEC+ group will be a way of achieving this goal," Kumar said.
Generated by readers, the comments included herein do not reflect the views and opinions of Rigzone. All comments are subject to editorial review. Off-topic, inappropriate or insulting comments will be removed.