Will Occidental's $38B Gamble Be a Shale Win?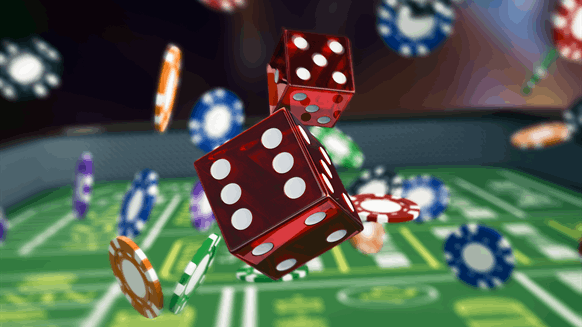 Oxy is aiming for billions of dollars' worth of cost savings and productivity gains from the Anadarko deal, but many investors remain skeptical.
Occidental Petroleum, ranked 167 in Fortune 500, recently snatched victory from Chevron with a winning bid of $38 billion for one of the largest U.S. Independent oil and gas companies; Anadarko ranked just 237, making this the largest American oil and gas merger in more than a decade and the 11th biggest ever, for an energy and power company, according to business data provider Refinitiv.
Back in April, Chevron Corporation announced its $33 billion bid for Anadarko which was quickly superseded by Occidental Petroleum's shut-out bid worth around 20 per cent more to Anadarko's shareholders. Vicki Hollub, Occidental Petroleum's CEO, bid of $38 billion was secured by $10 billion in backing from Warren Buffet, CEO Berkshire Hathaway. Buffet's support enabled Vicki Hollub to avoid the need to put the deal to a vote of her own shareholders.
Paying for the purchase
Occidental plans to sell assets in the U.S. and Africa. Proposed disposals include Anadarko's pipeline business in the U.S. worth an estimated $7.5 billion, as well as its wells in the Gulf of Mexico said to be worth around US$6 billion. Potential buyers could include BP, Exxon or Shell. The sale of Anadarko's assets in Africa, worth perhaps $8.8bn to French oil major Total has been agreed, according to recent media reports. However, this deal needs the full approval of Algeria's government before it can be completed.
Challenges
Having outbid Chevron and perhaps before any asset sales take place, Occidental must reduce its debt and pay an 8 percent dividend on the $10 billion of preference shares it sold to Berkshire Hathaway. The Anadarko purchase doubles the size of Occidental and will saddle the company with debts of around $50bn, in return for a business that has been failing to cover its capital spending from its operating cash flows.
Another oil price crash bringing oil below $40 a barrel could jeopardize Occidental's financial position. In addition, there is growing public concern, backed up by recent studies by the Universities of Texas and Dallas, that the re-injection of waste water into the ground produced from fracking, could be triggering increased seismic activity in previously dormant areas. Unless the industry can reassure the public by finding a solution to prevent such "earthquakes," public opinion could constrict further growth in fracking activity.
The real prize
Vicki Hollub has made it clear that Occidental's real interest lies in Anadarko's 10,000 drilling sites in the Permian Basin, which is currently one of the world's most productive, producing 3.8 million barrels a day at the end of 2018, according to reasearch firm Rystad Energy. In addition, the Permian is one of the cheapest places for oil drilling in the world. Some Permian drillers can make money at $40 per barrel.
Before the takeover, Occidental was already the largest owner of drilling rights in the Permian and has developed an in-depth knowledge of the Permian plays, especially the Delaware Basin. On average, Occidental's shale wells in the region have produced 74 percent more oil in their first six months than Anadarko's. Also Occidental expects that, with economies of scale and its scientific and logistical capabilities, to boost recovery rates of 6 percent today to at least 14 percent by employing the "huff-and-puff" method: pumping carbon dioxide into a well, waiting for a while, and then allowing the oil to start flowing out mixed with the gas.
Hopefully, things will go well for Occidental following its successful bid. Nevertheless, some investors remain skeptical of the promised productivity gains and are concerned by the possibility that policies to mitigate the effect of climate change could leave Occidental with stranded assets sooner rather than later.
Generated by readers, the comments included herein do not reflect the views and opinions of Rigzone. All comments are subject to editorial review. Off-topic, inappropriate or insulting comments will be removed.