Will New UK PM Johnson be Good for Oil and Gas?
|
Wednesday, August 28, 2019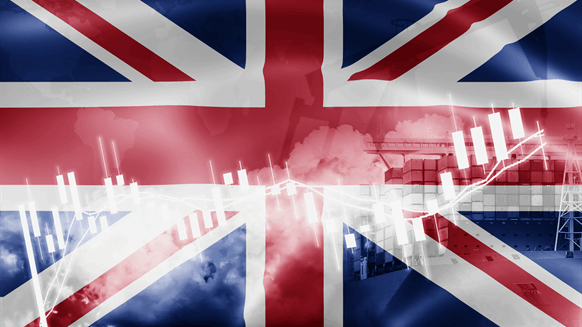 Will the new UK Prime Minister Boris Johnson be good for the UK oil and gas sector?
At this stage it is hard to say.
That's according to Stephen Brennock, an oil analyst at PVM Oil Associates Ltd., who told Rigzone that one area of concern is the prospect of a hard Brexit breathing fresh life into a Scottish bid for independence.
"A Scottish secession would have serious consequences for UK oil assets in the North Sea, particularly on the investment front," Brennock stated.
"In case of a Scottish secession the bulk of UK oil assets and operations would now fall under the jurisdiction of the newly-independent Scottish nation. It goes without saying that this change would bring much uncertainty and unease to the industry, even if only for the short-term," Brennock added.
For now, though, it appears to be a case of business as usual for the UK energy sector, according to the PVM representative.
Offering Apex Consulting Ltd.'s view on what UK Prime Minister Boris Johnson's appointment means for the industry, the company's director, Muktadir Ur Rahman, revealed that Apex does not anticipate any major policy shift in the near-term. Rahman warned that "considerable uncertainties" remain in the medium to long run however.
"Depending on which policy tool his cabinet decides to use, we may end up discovering that the new prime minister's ambition to become 'the most pro-business Prime Minister in history' does not extend to the oil and gas sector in the UK," Rahman stated.
When asked for its opinion on whether or not Johnson's appointment would be good for UK oil and gas, trade body Oil & Gas UK (OGUK) told Rigzone it would not be commenting at this stage but revealed that it was "monitoring the situation with interest".
Limited Scope for Renewed Fracking Support
In a recent report, Fitch Solutions revealed that it sees limited scope for a notable revival of government support for hydraulic fracturing in the UK under the new cabinet led by Johnson.
"Whilst endorsement of fracking is still the official party line of the Conservative government, support has waned significantly over recent years, with rhetoric and action towards the industry now a significant departure from that seen under the David Cameron-led conservative party of 2015," the report stated.
"Renewed support for fracking now faces the new challenge of alignment with the Tory government's announcement of a climate emergency as well as pledges for the UK to end its contribution to global warming by 2050," the report added.
In the report, Fitch also noted that the shift in the political landscape and potential outcomes for Brexit have raised the risk of a general election. This carries "significant risk" to the UK fracking industry, with the Labour party having an official policy to ban fracking completely, the report highlighted.
Brexit, No Ifs or Buts
Johnson became Prime Minister on July 24, succeeding Theresa May. He was previously foreign secretary from July 13, 2016, to July 9, 2018.
On July 24, Johnson appointed Andrea Leadsom as the Secretary of State for Business, Energy and Industrial Strategy (BEIS) and Kwasi Kwarteng as the Minister of State for BEIS. Leadsom was a prominent Brexit campaigner in the run-up to the UK's European Union referendum in June 2016. Kwarteng was Parliamentary Under Secretary of State in the Department for Exiting the European Union from November 2018 to July 2019.
In his first speech as Prime Minister, Johnson emphasized that the UK would come out of the EU on October 31, "no ifs or buts". At press time, the UK was set to exit the EU without a deal. OGUK revealed earlier this year that this would not be its preferred scenario.
A Lord Ashcroft poll published in August showed 52 percent of Scots backed independence and revealed that a majority also favored a referendum within the next two years. While the UK voted to leave the EU by 51.9 percent to 48.1 percent, Scotland voted to remain by 62 percent to 38 percent and England voted to leave by 53.4 percent to 46.6 percent.
Generated by readers, the comments included herein do not reflect the views and opinions of Rigzone. All comments are subject to editorial review. Off-topic, inappropriate or insulting comments will be removed.