Why Oil, Gas Companies Will Invest in Mobile in 2019
by Shiva Rajagopalan
|
Rigzone Contributor
|
Friday, April 26, 2019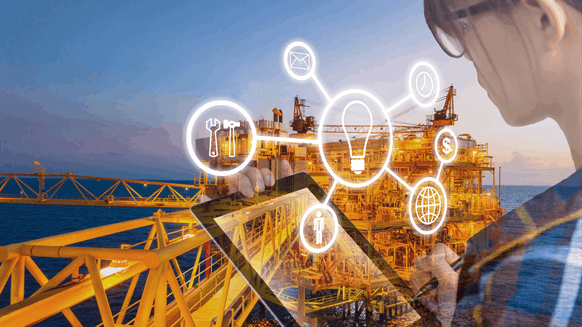 Oil and gas producers without mobility won't get very far in 2019.
Mobility is the cornerstone of field worker efficiency. Efficient field workers mean productive oilfields. A new suite of technology driven by connectivity is revolutionizing mobility in the oil and gas sector, allowing enterprise producers to compete in an era where only the most efficient will survive. Mobility technology is at the forefront of this change and is set to attract huge investment from the oil and gas sector in 2019.
Bringing Mobility Advantage to Oilfield
This mobility movement is not limited to oil and gas, of course. Access to information on the go on a mobile device is fast becoming a habit, across industry and in wider society. Smartphones and tablets offer the hardware platform for developers to create apps to serve different needs of the end user. For oil and gas, that end user is the field worker and they need apps that provide easy access to information, to make better decisions in the field. Decisions that will make them more efficient, allowing them to do more, and decisions that will maximize production, elevating the company as a whole.
Mobile devices that offer access to analyzed data from vast oilfield sensor networks and SCADA systems, allow operators to see which wells need most attention to avoid dips in production. When combined with artificial intelligence (AI), a fleet of field workers can be guided through the oilfield using the most logical route according to real-time field data and the location of other workers. With all data and analyses based on the cloud, all this intelligence is available from anywhere at the touch of a button, at least at the increasing number of firms who have already introduced the technology.
Aiding Frictionless Adoption
2019 will see a race between oil and gas firms to secure the leading technology vendors to help them adopt a suite of technologies that will enable true mobility in the oilfield. Top solution providers will win over field workers and managers with incremental implementation for worker comfort and minimal disruption. Starting with one route on one field, the top vendors initiate a feedback loop that helps refine the system. The success of early implementation then seeps out across the organization, making all employees receptive to change.
Mobility reduces wasted time by directing field workers to where they need to be and allowing them to better capture data on-site. It is not always comfortable to record information using a pen and paper or laptop in certain areas of the dynamic oilfield environment. Handheld mobile devices offer a solution to capture data in the field quickly and easily. Captured data is then uploaded instantly giving the entire organization unprecedented visibility of their operation.
Building Seamless Collaboration Between Field and Office
The real-time nature of these mobile oilfield systems connect the back office to the field in a two-way dialogue. Field workers can receive and request guidance based on the actual health of the well or objects in front of them. Superintendents can track the location of field workers and get important updates like production data live. They can also guide the field to fix more critical issues based on the proximity of the incident and skills of respective workers. With so many people collaborating to make operational decisions, real-time data sharing has huge implications for speed of decision-making and, therefore, the overall productivity of oil and gas companies.
Mobility Drives Growth
These mobile systems can present wells with exceptions then rank them by proximity and the seriousness of their issue, thereby supporting the human intelligence of fieldworks to organize their time better. Given an overview of the entire oilfield, leading AI systems can also automatically direct field workers to equipment and tasks in the most efficient way possible, allowing them to focus their energy on actually solving problems. In doing so, firms fighting for market share on tight margins can maximize production without adding more manpower.
Mobile devices are becoming smaller and tougher, resilient to the challenges of harsh environments like oilfields and operational facilities. User friendly apps enable quicker data capture and better communication to unleash field worker efficiency. Real-time information sharing supports fast, informed decision-making from the field to the corner office, raising productivity across the company.
Mobility technology is already in the hands of every oil and gas worker but it is not utilized enough in their workplace. Ambitious oil and gas producers have targeted mobility as a critical investment for 2019 within a suite of technology that will drive the most successful companies into the data age. Oil and gas producers without mobility won't be going anywhere.
Shiva Rajagopalan is the President and CEO of Seven Lakes Technologies, a niche analytics and technology solutions firm, driven to improve business drivers and enhance execution of customer business strategies for the Upstream Oil and Gas Sector. Rajagopalan founded Seven Lakes Technologies in 2009 and has overseen the development of numerous innovative products. Previously, as a Data Architect at Chevron Corporation, Rajagopalan created solutions used to solve a broad range of oilfield challenges, resulting in multi-million dollar cost savings. Rajagopalan holds a bachelor's degree in Mechanical Engineering from the Indian Institute of Technology, Bombay. He received four Chevron Contractor Recognition Awards for professional and technical excellence.