Why I Returned to the Oilfield...
by Valerie Jones
|
Rigzone Staff
|
Thursday, January 04, 2018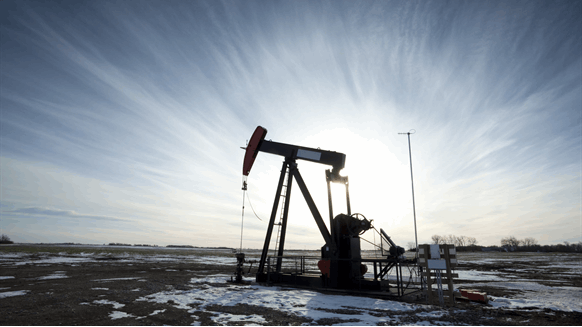 Oil and gas workers detail their journeys exiting - and coming back - to the industry.
It was a tumble that shook the global energy commodity market. When oil prices dipped drastically in 2014, it set the stage for years of challenges for the high pay, high-stakes oil and gas industry.
Workers exited the industry in droves, many at the hands of layoffs.
Greg Giddens started off in the industry as a wireline operator for Halliburton. Then he was a frac operator, then cement. He was laid off in April 2014.
Trena Allen is a salesperson on the service side of the industry. She was working at a startup when the industry took a turn and the company's investor pulled support from the company. Everyone, including Allen, was laid off in April 2016. She was picked up immediately by a competitor – and five months to the day she started, she was laid off again.
After college, Patrick Pistor worked in the drilling space, spending time in the Black Sea, U.S. Gulf of Mexico and offshore Angola. He returned to school to pursue an MBA while concurrently working for offshore driller Pride International in a marketing-focused management training program. After the company was acquired by Ensco, Pistor left to work in a shore-based operations role for Atwood Oceanics in Perth, Australia. One year later, he received an offer from Seadrill to work in its Houston office in which he focused on marketing, process improvement and HSE. In the summer of 2016, Seadrill laid him off.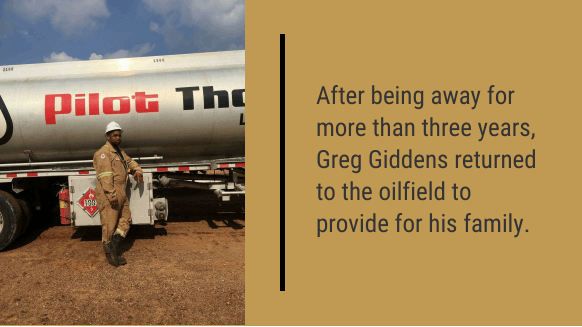 "Glutton for Punishment"
Their stories may not be identical, but what binds Giddens, Allen and Pistor are their returns to an industry that is no doubt volatile, but also rewarding.
"I came back for the money," admits Giddens, who now works as a fueler and driver for Halliburton and Schlumberger. He returned to the industry in October 2017 after working as a delivery driver in the interim.
"The main objective [for me coming back] is my son. We have great benefits and if something was ever to happen, he'll be well taken care of," he said.
Giddens isn't alone. He said more than half of the oilfield workers he knows who left the industry are back. And Rigzone's worker exodus survey found that 73 percent of laid off workers would return to oil and gas.
But he may not stick around for the next industry downturn. His three-year-old son has changed his priorities.
"This will probably be my last go-round because you know this job is literally suited for a young man," he said. "You're not getting an accurate amount of sleep, you're gone from your family … as you age, these things start meaning more. When I entered the oilfield at age 21, I didn't have any kids. Now I don't want to feel broke down or tired when I do see him. Some things aren't worth the money."
Allen began working with a company focused on rig inspection in October 2016 – still in sales – and she insisted it was her choice, not a result of her layoff.
"People always tell me, 'you're a salesperson. You can sell in any industry – pharmaceuticals, real estate, finance … why stay in the oil and gas industry?'" she said. "I always joke and say, 'because I'm a glutton for punishment.'"
1
2
View Full Article
Generated by readers, the comments included herein do not reflect the views and opinions of Rigzone. All comments are subject to editorial review. Off-topic, inappropriate or insulting comments will be removed.