Who Is the Most Prolific Private Oil and Gas Producer in the USA?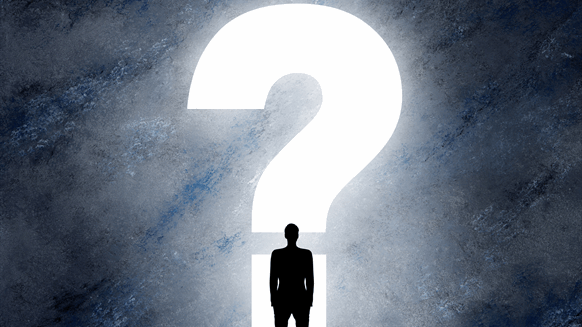 Enverus Intelligence Research has released a list of 'the most prolific 100 private oil and gas producers in the U.S.'.
Image by by-studio via iStock
Enverus Intelligence Research (EIR), a subsidiary of Enverus, has released a list of "the most prolific 100 private oil and gas producers in the U.S.".
According to the list, which the company highlighted is based on gross operated production last year, Continental Resources was the top company, followed by Ascent Resources, Mewbourne Oil, Aethon Energy, and Endeavor Energy.
Continental Resources had a production rate of 591,315 barrels of oil equivalent per day, while Ascent Resources had an output of 423,817 barrels of oil equivalent per day, and Mewbourne Oil had a production rate of 340,058 barrels of oil equivalent per day, the list showed. Aethon Energy and Endeavor Energy had output rates of 335,840 barrels of oil equivalent per day and 279,764 barrels of oil equivalent per day, respectively, the list highlighted.
Enverus pointed out that the list was compiled utilizing Enverus Foundations data and that it was a portion of the most recent Upstream Pulse from Enverus, which it describes as a bi-monthly report that covers exploration and production, deals and capital markets for the North American and global oil and gas sector.
Continental was a new addition to Enverus' list, and, as such, had no ranking for 2021. The company went private last year after announcing in June 2022 that its board of directors had received a non-binding proposal letter from Harold G. Hamm, on behalf of himself, the Harold G. Hamm Trust, and certain trusts established for the benefit of Hamm's family members to acquire for cash all of the outstanding shares of common stock of Continental, other than shares of common stock owned by the Hamm Family and shares of common stock underlying unvested equity awards issued pursuant to Continental's long-term incentive plans.
Ascent ranked first in Enverus' previous list, while Mewbourne was fifth, Aethon was third, and Endeavor was sixth.
"Enverus is uniquely positioned to provide a list of private companies that investors and operators need to pay attention to," Gibson Scott, head of Intelligence at EIR, said in a company statement.
"Public companies disclose capital plans and production volumes in regular financial filings, but private operators can fly under the radar. Private companies deliver a large proportion of domestic production and keeping a finger on their pulse can help forecast regional supply/demand imbalances," he added.
"Information on private companies can be limited, but not for Enverus. We've spent more than two decades innovating and developing solutions to become the leading energy-specialized technology partner with unrivalled analytics and network applications delivered across the entire energy ecosystem," Scott went on to state.
When asked for comment on the ranking, Continental CEO Doug Lawler told Rigzone, "we've only been private six months and it may have surprised a few that weren't familiar with Continental's performance and size in the private arena".
"Our goal is the same as it's always been - to provide affordable, reliable and clean American energy," he added.
Continental announced in December 2022 that its President and Chief Operating Officer Lawler would assume the role of President and Chief Executive Officer. Lawler, who has spent over three decades in the oil and gas industry and joined Continental in February 2022, transitioned to his latest role at the start of this year following the retirement of William Berry.
"Doug is exactly the right person to inspire our employees and grow our company and our culture as we meet the world's energy challenges," Hamm said in a company statement back in December last year.
"Operating as a private company unlocks endless possibilities, and I look forward to working with Doug as we fiercely champion American energy for decades to come," he added in the statement.
Rigzone also contacted Ascent and Mewbourne for comment on the ranking. At the time of writing, neither company has yet responded to Rigzone's request.
To contact the author, email andreas.exarheas@rigzone.com
What do you think? We'd love to hear from you, join the conversation on the Rigzone Energy Network.

The Rigzone Energy Network is a new social experience created for you and all energy professionals to Speak Up about our industry, share knowledge, connect with peers and industry insiders and engage in a professional community that will empower your career in energy.