Which Soft Skills Are Most Important for Oil, Gas Professionals?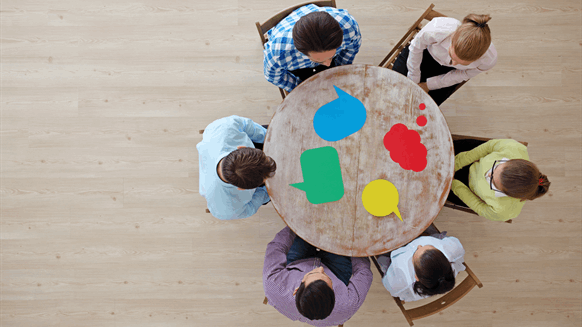 Oil, gas recruiters highlight the most important soft skills for the sector.
Good communication and time management, effective team building and team working abilities, and a generous, honest and trustworthy attitude are the most important soft skills for oil and gas professionals, according to Huw Rothwell, North America managing director (MD) for recruitment specialist Petroplan.
"Getting the basics right will impress your boss, your coworkers and make you stand out from the crowd," Rothwell told Rigzone.
"The oil and gas industry is all about projects, working with cross functional teams and delivering on time and on budget. Whether your role involves being a team member, or managing a team, having the ability to foster a strong team, delegate and share workloads, and communicate challenges and concerns is critical," he added.
Offering some practical advice on how to develop the soft skills he deems most important for those working in the oil and gas sector, Rothwell proposed a number of methods.
"Plan in advance, think before speaking, create thinking time and reflect before responding, think of the impact your actions have on a team and think what is best for the business not just yourself, understand how your team likes direction so that you can tailor it individually, ask for feedback, get a mentor, watch how successful people act," Rothwell stated.
The Petroplan MD emphasized that being a technical expert 'will only get you so far' in the oil and gas world and suggested that the soft skills outlined above were required to secure top brass jobs in the industry.
"To grow your career into managerial and executive roles it's all about your ability to manage, motivate and influence people," Rothwell said.
"It's about learning from good and bad managers and coworkers, being honest with yourself and seeking out opportunities to develop the skills that don't come naturally to you," he added.
Melinda Barton, president of LT Global Staffing, agreed with the notion that effective team working skills and good time management were among the most important soft skills for oil and gas workers.
"When employees are in an environment where everyone is out for themselves, there is always conflict and discord. Having employees that are all working together for the success of the company not only helps the company succeed, but also fosters better unity among the employees," Barton told Rigzone.
"Time management is also key as many projects in the oil and gas industry are time sensitive, and management relies on employees to get projects done in a timely manner," Barton added.
The president of the Houston based company, which specializes in professional staffing for the oil and gas industry, also believes that flexibility, positivity and professionalism are important traits that oil and gas professionals should keep on their radar.
"Employers need and want employees who can make changes and/or adjust when the company goals change … Companies [also] need employees who are positive, optimistic and enthusiastic … Even one employee who is negative, disgruntled, angry and unhappy can cause discord in the workplace," Barton stated.
1
2
View Full Article
Generated by readers, the comments included herein do not reflect the views and opinions of Rigzone. All comments are subject to editorial review. Off-topic, inappropriate or insulting comments will be removed.