What Will Brent Do In 2018 Following OPEC Meeting?
by Andreas Exarheas
|
Rigzone Staff
|
Monday, June 25, 2018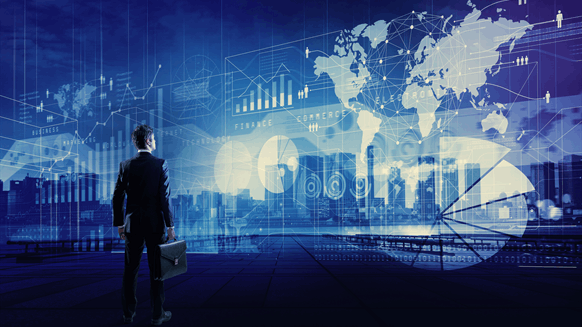 Analysts outline their expectations for the price of Brent crude following the latest OPEC gathering in Vienna, Austria.
Brent crude oil will average $80 per barrel in the third quarter and $85 per barrel in the fourth quarter, despite OPEC's decision to boost output this year, according to oil and gas analysts at Jefferies International Limited.
"Despite the OPEC agreement we believe that tight supply is likely to drive oil prices higher during 2018," the analysts said in a report sent to Rigzone.
"We expect that Brent prices will be in excess of $80 per barrel in 2H18 as spare capacity falls to [around] 2 percent of demand, its lowest level since at least 1984," the analysts added.
Wood Mackenzie sees Brent averaging $71 per barrel this year, following the results of the OPEC gathering last week.
"OPEC avoided a decision to fully lift production restraint by instead agreeing to lower its adherence to the current accord from the current 152 percent to 100 percent, a clever way to increase output without officially agreeing on an end to output curbs. This should bring a total of 0.6 million barrels per day [MMbpd]back into the market during 2H 2018," Ann-Louise Hittle, Wood Mackenzie vice president of macro oils, told Rigzone.
"Wood Mackenzie's analysis shows this volume would meet demand growth and provide a cushion of additional supply in 3Q 2018, when we are projecting an implied stock draw of as much as 0.5 MMbpd before the OPEC additions. That will help ease upward price pressure during the peak U.S. oil demand summer driving season," Hittle added.
Echoing Wood Mackenzie, Interfax Energy told Rigzone that its Global Gas Analytics (GGA) segment forecasts the Brent crude front-month price to average $71 per barrel in 2018, as well as $71 per barrel in the second half of the year.
OPEC, Partners 'Maintain Cohesion of Alliance'
OPEC and its partners have managed to maintain the cohesion of their alliance and ensure they provide assurances to the market that they can manage and respond to changes in market dynamics.
That is the view of oil and gas analysts at BMI Research, who made the statement in a report sent to Rigzone following the June 22 OPEC gathering held in Vienna, Austria, which saw producers agree to raise output by around 1 million barrels per day from July.
"The next official OPEC meeting will be in December 2018, by which point the impact from U.S. sanctions on Iran will be clearer. By agreeing to return some barrels to the market, but not roll back the cuts all the way, it gives OPEC+ the ability, at least theoretically, to make further interventions towards the end of the year and into 2019," the BMI Research analysts said.
"This will depend on how things pan out for Iran, Venezuela and other struggling producers in the coming months," the analysts added.
Commenting after the recent meeting, Wood Mackenzie's Hittle said both Saudi Arabia and Russia worked hard to address the various issues facing OPEC and its non-OPEC partners.
"The 1 million barrels per day increase will be monitored closely by the JMMC [Joint Ministerial Monitoring Committee] and means the market is less likely to slip out of control into significant oversupply or undersupply," Hittle said.
"It is an effective way to deal with the uncertainty we noted ahead of the meeting as one of the major problems ministers needed to address. No one yet knows what impact sanctions against Iran have on its production, nor is there certainty about the risk to Venezuela's output in the months ahead," Hittle added.
Generated by readers, the comments included herein do not reflect the views and opinions of Rigzone. All comments are subject to editorial review. Off-topic, inappropriate or insulting comments will be removed.
RELATED COMPANIES