What to Look for in Oil, Gas in 2018
|
Tuesday, January 23, 2018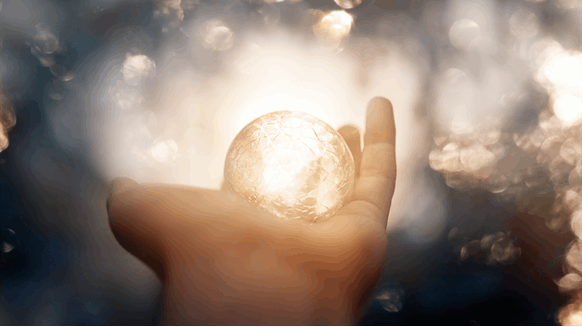 Brian Williams of Carl Marks Advisors shares insights on what the industry can expect regarding E&P investment, M&A deals and trends for 2018.
Ushering in 2018 were some welcome higher oil prices and hopes that early indicators will signal a recovery on the horizon after three agonizing years of the oil and gas industry downturn.
In early January, Rigzone spoke with Brian Williams, partner at Carl Marks Advisors, an investment banking and financial restructuring firm, to acquire insight on what to expect in terms of investments, deal-making and more. Williams, who has more than 20 years of experience, which includes oil and gas investment banking, oilfield services mergers and acquisitions (M&A), restructurings and principal investing, sets the stage for a very interesting year in oil and gas.
Brian Williams
Partner, Carl Marks Advisors
Rigzone: What's the climate now for exploration and production (E&P) investment?
Williams: It's dramatically improved just in the last few weeks. At $60 oil, there are numerous non-core areas of the hot plays that become very economic and you have a lot of E&P companies that have positions sitting on the sideline waiting for this event. You've seen this play out in oilfield service stock valuations that have skyrocketed so far in 2018. It's been a traumatic run-up as essentially investors are betting that the consensus estimates for oilfield service revenues and profitability in 2018 and 2019 are too low. E&P companies have been benefiting from continued low oilfield service prices. I think you will start to see some of these operators that didn't have the perfect assets in the perfect places picking up rigs and as a result, prices are going to rise. It'll be back to that constant tension of E&P companies trying to push efficiencies and cost-saving through on the back of their service companies. Opportunities to do that are going to be much less so in the beginning of 2018. I think that story is going to play out a lot here in the first few quarters of 2018. Who wins the battle? The E&P guys are going to be loathed to give up these low costs that they've essentially been thriving under for the last year. Something's got to give and they know it. They know that they've been beating up the service companies.
Rigzone: Will the industry see more M&A activity this year?
Williams: With higher commodity price activity, it's always easier for people to do deals around optimism rather than pessimism. Given that fact, you're going to see a lot of activity where people have been looking to consolidate. In the E&P world, we've seen several deals pop up here lately where we're going to help people buy non-core assets from larger E&P companies that might have, for example, had some acreage in South Texas that they developed in 2012 and 2013. There are still a lot of drilling prospects on it, but during the course of the downturn, they refocused their operations in the Permian. These companies are now saying, 'wait a minute. I can sell that South Texas acreage. There's going to be money to buy it and the wells are going to be much more economic. But it's not for me. I've got all my people, brainpower and capital focused in another market.' You're going to see a lot of that. People now have a reason to rationally prosecute their core acreage. We may see some of the larger major oil companies get exposure to the Permian. There's only a few that have meaningful plays there. This is much more likely to occur as the valuations rise and boards of directors think they can do right by their shareholders by combining or selling out to somebody if the values are available to them. You're also going to see a lot of IPO activity, particularly in the oilfield service market. I think that's going to lead to more service company M&A.
Rigzone: A recent Rigzone survey found that almost half of respondents globally expect the upstream sector to have the most growth opportunities this year. What opportunities do you foresee in upstream?
Williams: There was a real movement and real flurry of midstream activity, building pipelines connecting Permian oil down to the Gulf Coast and massive pipelines that are going to be finished soon. We're doing some work with companies who have exposure down in the Port of Corpus Christi. We're seeing that play out in real time. There's still opportunities to get crude and liquids out of the Permian, given all the activity that is there and the abundance of the resource. But I think it's more of an upstream story for this year as people respond to the higher oil price.
Rigzone: What's your outlook for demand for oil and gas in 2018?
Williams: Everything I see and hear tells me demand is probably much higher than people have been initially predicting. I think supply is going to be more challenged than people realize. My intuition is one of the things that OPEC does is whenever they agree to trim production, what they're also doing is hiding the fact that they haven't been investing in their production in terms of maintaining it or growing it. It's almost a way to kind of save face. They don't want to be viewed as having lost control of the oil markets when in actuality they've been under investing and their production was going to be lower than they talked about anyway. I think there's always a bit of that going on and there's going to be a bit of surprise at the inability of OPEC to raise production – or some countries within OPEC specifically, like Venezuela. Demand has a good chance of being better than people expected. I'm of the view that we're in for what looks to be a pretty robust oil price … where the best market in the world to be investing your time into the industry is the United States right now.
Rigzone: What trends should we look for this year?
Williams: Tensions between E&P companies that have been addicted to lower service costs and the need for service companies to increase pricing to provide the equipment and to attract the labor force. I think that leads us to believe for the service industries, prices do have to rise over the course of 2018.
Generated by readers, the comments included herein do not reflect the views and opinions of Rigzone. All comments are subject to editorial review. Off-topic, inappropriate or insulting comments will be removed.