What to Expect in Your Environmental Engineer Interview
by Rigzone Staff
|
Wednesday, March 28, 2018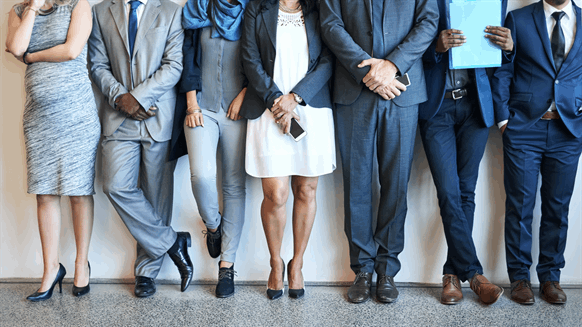 We've got tips on how to ace your environmental engineer interview.
When it comes to interviews, really any question is fair game. Much of what you get asked in your job interview depends on who's in charge of conducting the interview. For those trying to work as environmental engineers, the same applies.
However, some good rules of thumb for any job interview, courtesy of Charles Werth, environmental engineering professor at the University of Texas, include:
Look at job profiles on the company website
Research jobs or projects the company is working on
Look up information on the size of the company
See if there's any indication of where their revenue stream comes from
Werth said job-seekers should be prepared to answer questions about their background, school experience and extracurricular activities and put it in context of how they can add value to the company – experience and work they've done that complements what the company does and/or is looking for in an employee.
"Each company is unique and you need to understand them, know what they do and know what people who work for them do," Werth told Rigzone. "Somehow, they need to see that in addition to being a nice person and being on the ball, you have a little more value to add than the next person."
While Werth said those applying for jobs as environmental engineers likely wouldn't be asked to do calculations or solve anything, they will need to be prepared to talk about any experience or exposure to industrial wastewater or general wastewater treatment.
"In an interview, you want to make a connection with the interviewer. Often times, the way you make that connection is by showing knowledge of what the company does," Werth said. "Probe more deeply than what is on the surface."
For example, job-seekers can ask what kinds of projects the company has in the pipeline.
"You can't just ask 'what do you do?' You have to be more insightful," said Werth. "You could say, 'I see you're working in industrial wastewater treatment and you've had projects here and here, but do you have any new projects coming online?' or 'are there any new projects coming on line or are there exceptionally difficult waste streams you've treated?'"
Rigzone also scoured the web to find some more detailed interview questions some aspiring environmental engineers have encountered.
How would you describe your passion for the environment?
Do you have experience with the EPA's National Stormwater Calculator software? (for US applicants)
What are your thoughts on renewable energy?
What HSE experience do you have?
How would you handle environmental compliance issues?
Name as many environmental acts that you know and explain them.
Generated by readers, the comments included herein do not reflect the views and opinions of Rigzone. All comments are subject to editorial review. Off-topic, inappropriate or insulting comments will be removed.