What Has Made 2017 Memorable in the Downstream?
by Matthew V. Veazey
|
Rigzone Staff
|
Friday, December 22, 2017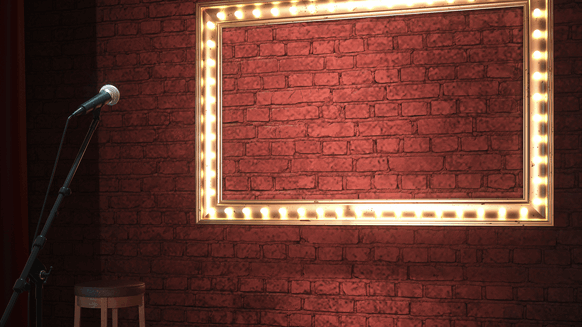 They're not stand-up comics, but these folks know a thing or two about downstream highlights.
"Whenever I think of the past, it brings back so many memories" is a quote attributed to Steven Wright, the American stand-up comedian noted for his quirky observations and deadpan manner in articulating them. For better or worse, the past year has been particularly memorable for the downstream oil and gas industry. The private sector's inroads in Mexico's retail fuel sector, a catastrophic Atlantic hurricane season and liquefied natural gas (LNG) demand in China have spurred some key downstream developments for 2017. Rigzone has asked a panel of industry observers to share their most prominent memories of what has shaped the downstream this past year. Read on for their perspectives on top trends they've seen in refining, petrochemicals, LNG, employment and more.
'Pretty Good Year' for Refining in The US
Overall this has been a pretty good year for the U.S. refining business. The market for refined products in the U.S. so far in 2017 is running slightly ahead of the previous year, by about 0.2 million barrels per day (b/d), thus giving a little bit of domestic growth for U.S. refiners. Also, refined products exports have again moved up, by about 0.4 million b/d, indicating U.S. refiners are competitive in international markets and providing another source of growth.
Partly as a consequence of the demand and export trends, refinery utilization has increased from just under 90 percent in 2016 to over 91 percent in 2017. High levels of capacity utilization contribute to more positive refinery economics/profitability.
And all of the above, together with sluggish crude oil prices, come together in another good year for refining margins. Gulf Coast cracking margins are running over 50 percent better than in 2016, improving from about $6 per barrel to about $9.75 through the first 3 quarters of 2017. –Andrew Slaughter, Executive Director – Deloitte's Center for Energy Studies
Not Bad Elsewhere, Either
2017 has been a good year for European refining, with runs and margins strong for most of the year. Unplanned outages in Europe, and the impact of hurricanes in the U.S., coupled with strong demand for distillates in Europe and gasoline in Africa and Latin America, kept the call on European refining at recent record levels. –Stephen George, Chief Economist, KBC Advanced Technologies Ltd.
A Blossoming Mexican Retail Market
The Mexico market opening up is definitely a big trend. I've seen that BP opened its first retail site in March, targeting 1,500 in five years. ExxonMobil is launching 50 Mobil-branded stations just in First Quarter 2018.
We are seeing increased volatility in the crude market, and ongoing oil product market volatility is expected to persist. These trends will lead to high profitability of trading activities.
A recent trend has been the tremendous increase of product exports from the U.S. Gulf Coast, including to Mexico as their refineries have remained at historic low utilization rates. –Clint Follette, Partner and Managing Director, Boston Consulting Group
Growth in Petchem Plants, US Ethane Exports
Expansion along the U.S. Gulf Coast continued in earnest for 2017 with the Occidental plant in Corpus Christi along with the Dow LHC9 unit at Freeport. These projects and others had derivative plants starting up before the ethylene plants themselves. Hurricane Harvey caused some delays in the Houston area impacting ExxonMobil and ChevronPhillips (CPChem) in Baytown, delayed into 1H 2018 now. However, their derivative plants have already started up at both Mont Belvieu (ExxonMobil) and Sweeny (CPChem). This wave was driven by the continued growth of shale production, especially for natural gas liquids (NGL) and natural gas, providing that large economic advantage relative to global competitors.
U.S. ethane exports expanded during 2017 as Enterprise's terminal (on the Houston Ship Channel) gained additional throughput. They show over 100,000 bpd during the month of September (last reported by the U.S. Energy Information Administration). This facility is feeding the Reliance plant in India, among others, with cost-advantaged ethane while the LPG exports continued at a pace of more than 1 million bpd for 2017 year-to-date. Those barrels were destined for ethylene plants as well as other demand areas. Globally the biggest event was the startup of the Sadara Plant, located in Jubail Industrial City, Saudi Arabia. Aramco and DowDuPont joint venture with refining, ethylene production and derivatives all on one site at a cost of nearly $20 billion for the 26 individual units. –Larry Schwartz, Principal, LS Consulting and former NGL fundamentals advisor with BP
LNG Market Surprises
2017 for me the key theme has been the strength in demand. We'd assumed a much looser market this year, because of the scale of supply growth, both greenfield and legacy. But the market's easily soaked up the excess and that's a testament to just how strong demand has been. Emerging market demand growth has outdone anything we were expecting and a lot of that is down to China, which has accounted for almost half of the global total. Some developed markets have surprised to the upside, too, in Southern Europe and South Korea. –Emma Richards, Senior Oil & Gas Analyst, BMI Research
More EPC Competition
Over the year, we have seen a more competitive landscape across the engineering, procurement and construction (EPC) community, driven by the ongoing low natural gas price environment. This has driven many industry players to explore where they can add value to projects through early participation and equity investment, as well as streamline processes and cut operational costs through technological advancements.
The nature of LNG trade is also evolving greatly. Initial LNG and Floating LNG (FLNG) developments focused on building massive facilities that could move and process large quantities of LNG. Industry leaders are now increasingly adapting project models that involve simpler nearshore FLNG configurations that can be deployed with shorter schedules. Another emerging trend being seen is to develop LNG solutions in "blocks," rather than one large CAPEX-heavy megaproject. The phased approach allows developers to build out projects in stages, mitigating management and financial risks and allowing variable sales commitment volumes. –Deepa Poduval, Senior Managing Director and Oil & Gas industry leader, Black & Veatch
More Regulatory Certainty
This past year Congress and the President have taken steps to make it easier for U.S. manufacturers to succeed. Shortly after the President took office, he issued Executive Orders to expedite the construction of pipelines, revisited excessive and unreasonable regulatory burdens, while also establishing a thorough review of all regulations, pledging to eliminate those that are unnecessary and duplicative. This has provided a greater level of certainty for refiners and petrochemical manufacturers, spurring continued growth and investment. Additionally, Congressional efforts to pass comprehensive tax reform has been a longstanding priority, and are a welcome development that will allow our industries to be more globally competitive.
1
2
View Full Article
Generated by readers, the comments included herein do not reflect the views and opinions of Rigzone. All comments are subject to editorial review. Off-topic, inappropriate or insulting comments will be removed.