What Drives Baby Boomers in Oil, Gas?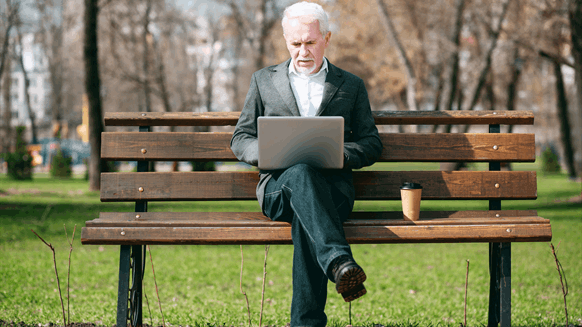 Rigzone's latest Ideal Employer Survey outlines key generational differences among baby boomer, Gen x, and millennial oil and gas pros.
Rigzone's 2018 Ideal Employer Survey (IES), which received 6,621 responses from more than 100 countries, has outlined several key generational differences amongst baby boomers, Gen X, and millennial oil and gas professionals.
The survey, which asked respondents to rank a number of hard and soft attributes, found that baby boomers gave the attribute of a competitive salary a value of 87 percent out of 100. This was lower than Gen Xers and millennials, who valued the attribute at 91 and 89 percent, respectively.
Baby boomers also gave a competitive bonus a value of 75 percent and company perks a value of 53 percent. This was again lower than Gen Xers and millennials, who each valued a competitive bonus at 81 percent, and company perks at 58 and 61 percent, respectively.
Offering some insight into why baby boomers might be placing less worth on the fiscal aspect of their jobs, Amy Lynch, president of U.S.-based Generational Edge and a consultant on generations in the workplace, suggested that this particular group valued other rewards more.
"Boomers have always been a competitive generation," Lynch told Rigzone.
"Recognition and awards matter, but money and perks may not be the rewards boomers want most. That is more likely to be personal recognition," Lynch added.
Baby boomer expert Alexis Abramson, who has appeared on NBC's Today show, CNN, CBS and various other media outlets, also suggested that money was not the attribute boomers valued highest.
"Most boomers feel that they will 'make it work' financially when they reach retirement and a huge income or financial windfall does not appear to attract them, especially if the monetary reward could potentially jeopardize their overall happiness and the passion they feel for their job," Abramson told Rigzone.
Generational Differences to Travel, Career Development & Business Integrity
In Rigzone's latest IES, baby boomer oil and gas professionals gave the attribute of a desirable work location a value of 74 percent, compared to 73 percent for Gen Xers and 70 percent for millennials. Having the opportunity to travel, on the other hand, was valued at 68 percent by boomers. Gen Xers valued this attribute at 72 percent and millennials at 75 percent.
"Although at times boomers disproportionately prioritize work, family and friends are also a strong focal point in their lives," Abramson said.
"They prefer to stay close to home and are infamous for not wanting to leave their close-knit communities. The desire to reside in a satisfying work location falls within these parameters as they are motivated to live in a place that will enhance their personal life," Abramson added.
Lynch supported Abramson's view, stating that work locations may matter more to boomers because they want to be near family.
Abramson also said that what other generations may perceive as the 'luxury' of traveling for work, boomers simply see as work on the road.
1
2
View Full Article
Generated by readers, the comments included herein do not reflect the views and opinions of Rigzone. All comments are subject to editorial review. Off-topic, inappropriate or insulting comments will be removed.