What Does it Take to Become an Environmental Engineer?
by Rigzone Staff
|
Wednesday, October 25, 2017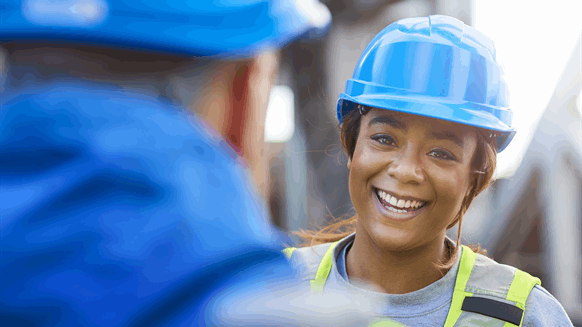 Rigzone explores what one can expect when they enter the world of environmental engineering.
Like the name suggests, the work of environmental engineers focuses on protecting the environment by solving its problems through engineering and science.
In order to become an environmental engineer, you'll need at least a bachelor's degree, Charles Werth, professor in environmental engineering at the University of Texas, told Rigzone.
"Most students who go into environmental engineering have an undergraduate or master's degree in civil engineering, environmental engineering or chemical engineering," he said. "Civil engineering is the main one, but environmental engineering would be the best fit. There just aren't that many [environmental engineering] programs."
It's a growing degree program, so many universities don't offer it yet. Environmental engineering falls within civil engineering, Werth added.
"In the past, many environmental engineers earned master's degrees," he said. "Those who have master's degrees tend to do more design work and those with an undergraduate degree still do some design work, but often times it's either not as complex or their position doesn't involve design – more so other aspects such as management, permitting and monitoring."
Because environmental engineering is a broad field, graduates can enter into many areas of work: drinking water treatment, wastewater treatment, air pollution control and reservoir management, to name a few.
There are a lot of jobs available in oil and gas for environmental engineers.
"In chemical processing, there's a lot of wastewater to be treated and environmental engineers design systems that monitor them, evaluate performance and modify them for industrial wastewater processes," said Werth. "In drilling, sometimes there's water reuse for water treatment before disposal of the wastewater. Environmental engineers are often the ones designing or selecting the use of treatment for those types of systems."
There's also a lot of permitting work, so before going out to drill a well, there may need to be an environmental impact assessment performed.
If you plan on having a long career in environmental engineering, there are things you should do in your first job to help position you for more opportunities.
"You want to gain more technical experience on projects, but also perhaps augment that knowledge with professional development type learning – which could come from a university course," said Werth. "Another option is to go into management and manage large products – learning the business side of environmental engineering through projects and experience, but also through additional education through a formal degree program."
There are several ways to become more valuable to a company.
"It depends on what options are available – technical track or managerial type roles," Werth said. "Look at what tools or what kind of experience you can pick up to help prepare for that. Engineers can prove more technically efficient or move and grow into management roles."
Generated by readers, the comments included herein do not reflect the views and opinions of Rigzone. All comments are subject to editorial review. Off-topic, inappropriate or insulting comments will be removed.