What Does a 2023 USA Recession Mean for Oil and Gas in the Country?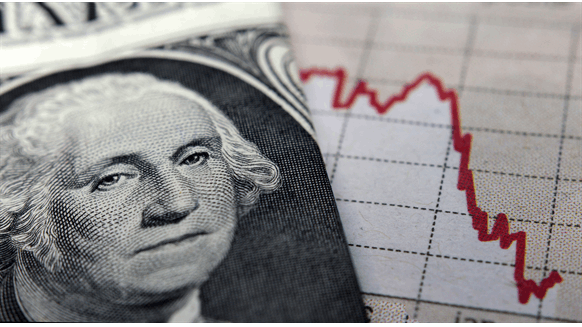 'A 2023 recession would be bad for the oil and gas industry and, obviously, for Americans in general'.
Image by claffra via iStock
Economic slowdown in the U.S. will impact oil and gas consumption and weigh on benchmark oil and gas prices, adversely impacting upstream activity, Dominika Rzechorzek, a Senior Oil and Gas Analyst at BMI, told Rigzone.
Rzechorzek said the company currently expects the U.S. to experience a modest recession over the second half (H2) of 2023 but noted that the annual real GDP growth rate is set at one percent year on year "given reasonably solid economic activity over H1 2023".
"Hence, we see total fuel consumption to decline only marginally, by 0.5 percent year on year," Rzechorzek said.
"The impact on particular fuels is set to vary with motor gasoline and middle distillate demand shrinking by respectively 1.0 percent and 2.0 percent, while jet fuel consumption continu[es] growth of 1.2 percent year on year," the analyst added.
"Natural gas consumption will also see a decline of 0.3 percent year on year, most likely driven by lower demand from the industrial consumers," Rzechorzek continued.
Should there be a more severe recession over H2 2023, the BMI analyst outlined that the company would expect fuel and gas consumption, especially from industrial and power users, to decline more rapidly.
"A weakening outlook for oil and gas demand in the U.S. is a key bearish factor for oil and gas prices," Rzechorzek stated.
"Lower oil and gas price environment would erode investor sentiment across the U.S. upstream market, further weakening drilling activity and adversely impacting oil and gas production growth over the medium-term," the analyst added.
Dan Kish, a distinguished senior fellow at the Institute for Energy Research (IER), told Rigzone that a 2023 recession would be bad for the oil and gas industry "and, obviously, for Americans in general".
"Coming at a time when over 125 Biden administration anti-energy actions are beginning to kick in, it will be harder to produce in the U.S. than in other countries," Kish added.
"It would also reset the table for American energy dominance, because additional taxes and indirect taxes through federal regulations would make it harder for U.S. producers to turn things around if a recovery were to come," he continued.
"With the world already undersupplied with energy, it would allow countries for whom oil and gas is important to their governments to gain market share. It took a long period for the U.S. to reach its place as the world's premier producer. It would not take so long to destroy that," Kish went on to state.
Rigzone has asked the U.S. Department of Energy (DOE) for comment on Rzechorzek and Kish's statements. At the time of writing, the DOE has not yet responded to Rigzone's request.
To contact the author, email andreas.exarheas@rigzone.com
What do you think? We'd love to hear from you, join the conversation on the Rigzone Energy Network.

The Rigzone Energy Network is a new social experience created for you and all energy professionals to Speak Up about our industry, share knowledge, connect with peers and industry insiders and engage in a professional community that will empower your career in energy.