Well Setback Measure Fails in Colorado
by Matthew V. Veazey
|
Rigzone Staff
|
Wednesday, November 07, 2018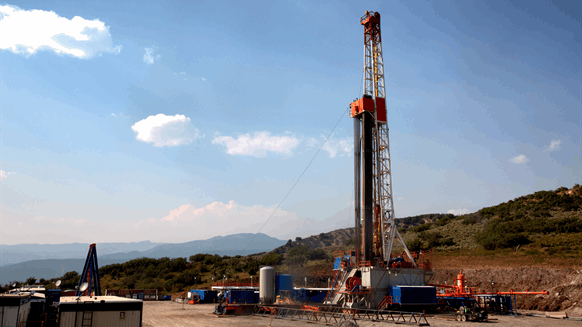 A controversial proposal on the ballot in Colorado that would have dramatically limited new oil and gas development in the state failed at the polls Tuesday.
A controversial proposal on the ballot in Colorado that would have dramatically limited new oil and gas development in the state failed at the polls Tuesday.
According to returns from the Colorado Secretary of State's office, Proposition 112 failed to gain majority support from voters. The measure, which would have required any new oil and natural gas development in the state to be at least 2,500 feet away from occupied structures, water sources and areas deemed "vulnerable," lost by an approximately 57- to 43-percent margin.
A July 2018 Colorado Oil and Gas Conservation Commission analysis of the proposal – known at the time as "initiative #97" while supporters were still collecting signatures to get it on the November ballot – concluded that:
The measure would put approximately 54 percent of Colorado's total land surface off-limits to new oil and gas development.
Eighty-five percent of the state's non-federal land would be inaccessible.
Among Colorado's top five oil and gas-producing counties, a combined 61 percent of the surface acreage – 94 percent of non-federal land – would be unavailable for new development.
The head of the American Petroleum Institute's Colorado affiliate expressed relief that Proposition 112 failed.
"This is a great night for our state," Colorado Petroleum Council Executive Director Tracee Bentley said in written statement sent to Rigzone late Tuesday. "Colorado plays a leading role in America's energy revolution, and our state has spoken loud and clear that we recognize the importance of the industry to the state's economic well-being. Proposition 112 would have hurt more than just the natural gas and oil industry, as 77 percent of the 43,000 jobs it would have eliminated in year one would have come from outside the energy sector."
A representative of another anti-Proposition 112 organization, the "independent issue committee" Spirit of Colorado, also applauded the voters' decision.
"Proposition 112 was the single-worst ballot measure I have seen in all my years as a Coloradan," Amy Oliver Cooke, director of Spirit of Colorado, said in a written statement. "A handful of Boulder-based activists, funded by Washington, D.C. fracktivist cash who hate our Colorado spirit and way of life, tried to destroy our state's economic future with one fell swoop. We are thrilled that Colorado voters recognized the dangers of Proposition 112 and soundly defeated this measure."
Meanwhile, one proponent of the measure – spearheaded by the group Colorado Rising and endorsed by various environmental advocacy and other organizations – blamed the loss on industry-funded "fear-mongering."
"Let's be clear: the oil and gas industry spent at least $30 million to beat this measure by fear-mongering about jobs," Conservation Colorado Executive Director Kelly Nordini said in a post-election press release. "No one in this state would be foolish enough to say that tonight's result mean that voters want an oil and gas rig closer to their homes, schools, or hospitals."
With the effort to defeat Proposition 112 behind them, Colorado's oil and gas players can now redouble their efforts in the Niobara shale formation, observed Kathleen Connelly, director with Fitch Ratings.
Had Proposition 112 passed, "drilling for new wells in the state would've drastically been reduced on the proposed 2,500-foot setback from homes, hospitals or schools," said Connelly. "I now expect production in the Niobara region will continue to ramp up."
Generated by readers, the comments included herein do not reflect the views and opinions of Rigzone. All comments are subject to editorial review. Off-topic, inappropriate or insulting comments will be removed.