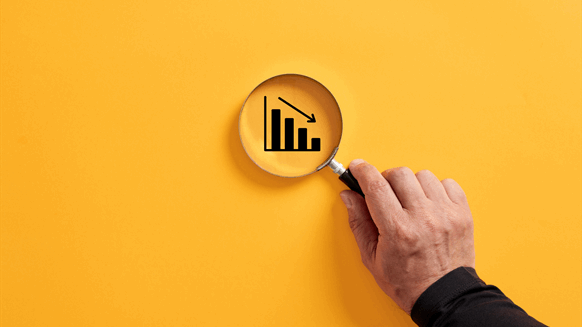 WEC's net income for the first quarter dipped year on year as electricity and natural gas sales fell.
Image by cagkansayin via iStock
WEC Energy Group reported Monday $507.5 million in net income for the first quarter, down from $565.9 million in the same period in 2022 as electricity and natural gas sales fell.
The January-March 2023 earnings of $1.61 per share beat Zacks Consensus Estimate—which averages earnings-per-share approximates—of $1.59 per share.
Quarter on quarter, WEC's profit more than doubled from $252.7 million in October-December 2022.
It said its consolidated revenues in January-March 2023 had decreased by $20 million to $2.9 billion year on year on lower demand.
"We experienced one of the mildest winters in history. For example, this was the second-warmest first quarter in Milwaukee since 1891", executive chair Gale Klappa said in a company press release.
The Wisconsin-based utility said its natural gas deliveries, excluding natural gas used for power generation, dropped 10.5 percent in the state year on year. "On a weather-normal basis, natural gas deliveries were 1.0 percent lower", WEC said.
Its retail electricity sales dipped 4.4 percent in the first quarter against the corresponding 2022 period as consumption by residential and business consumers declined. "On a weather-normal basis, retail deliveries of electricity — excluding the iron ore mine — decreased by 1.9 percent", WEC said.
Operating activities contributed $796.1 million in net cash in the first quarter, against operating expenses of $2.2188 billion.
Local competitor Xcel Energy Inc. earlier reported first-quarter earnings of $418 million or $0.76 per share, up from $380 million compared to the same period a year ago. Its revenue from electricity deliveries rose to $2.763 million from $2.633 million year on year. Xcel Energy's natural gas revenue also increased from $1.090 million in January-March 2022 to $1.288 million in the 2023 opening quarter, it announced Thursday.
Other grid suppliers in Wisconsin such as Alliant Energy Corp. and MGE Energy Inc. have yet to release first-quarter results.
New York-listed WEC maintained its earnings forecast of $4.58 to $4.62 per share for 2023, "assuming normal weather for the remainder of the year". WEC had reported a net income of $1.4 billion or $4.45 per share for 2022.
WEC closed 0.24 percent lower to $95.94 on the New York Stock Exchange Monday from $96.17 in closing price in the previous session.
To contact the author, email jov.onsat@rigzone.com
What do you think? We'd love to hear from you, join the conversation on the Rigzone Energy Network.

The Rigzone Energy Network is a new social experience created for you and all energy professionals to Speak Up about our industry, share knowledge, connect with peers and industry insiders and engage in a professional community that will empower your career in energy.