Weatherford Expects to File for Chapter 11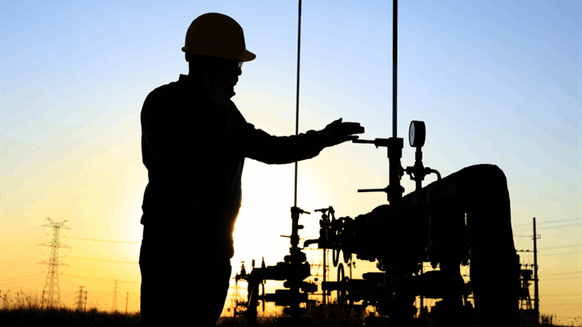 Weatherford executes a restructuring support agreement with a group of its senior noteholders.
Weatherford International plc has announced that it has executed a restructuring support agreement with a group of its senior noteholders that collectively holds, or controls, approximately 62 percent of the company's senior unsecured notes.
The oilfield service business expects to implement the restructuring agreement through a "pre-packaged" Chapter 11 process and expects to file U.S. chapter 11 and Irish examinership proceedings. As part of this process, Weatherford said it intends to continue engaging in discussions with, and begin soliciting votes from, its creditors in connection with a proposed plan of reorganization prior to filing.
The proposed comprehensive financial restructuring would "significantly" reduce the company's long-term debt and related interest costs, provide access to additional financing and establish a more sustainable capital structure, according to Weatherford.
The company said the restructuring agreement contemplates the company will continue operating its businesses and facilities without disruption to its customers, vendors, partners or employees and that all trade claims against the company will be paid in full in the ordinary course of business.
"During the past year, we have been executing a company-wide transformation to fundamentally improve the way we operate our business and to strengthen Weatherford for the long run," Mark A. McCollum, president and CEO of Weatherford, said in a company statement.
"Despite the challenging market dynamics our industry continues to face, we believe that our transformation strategy, which is designed to improve our execution capabilities, lower our cost structure and create efficiency to allow us to better price our products and services, will position Weatherford for long-term success," he added.
"However, we still face a high level of debt that affects our ability to make investments in our company and implement further elements of our transformation plan. We are pleased that our noteholders recognize the long-term value Weatherford can create with an improved balance sheet as we work to achieve the full potential of our business transformation," McCollum continued.
Weatherford expects the new capital structure will allow it to continue to capitalize on its momentum and build a "truly integrated service company with sustainable profitability and long-term growth potential," according to McCollum.
In its fourth quarter results statement released back in February, Weatherford reported a net loss of $2.1 billion. During the same period in 2017, the company reported a net loss of $1.9 billion.
Last month, Weatherford completed the sale of its surface data logging business to Excellence Logging for $50 million. During the same month the company completed the sale of its laboratory services business to a group led by CSL Capital Management for $206 million in cash. The company also completed the sale of several rigs during February and March.
Weatherford describes itself as one of the largest multinational oilfield service companies. The business, which employs around 26,000 people, operates in over 80 countries and has a network of approximately 650 locations.
Generated by readers, the comments included herein do not reflect the views and opinions of Rigzone. All comments are subject to editorial review. Off-topic, inappropriate or insulting comments will be removed.