Volatile Prices Ahead?
by Nicholas Newman
|
Rigzone Contributor
|
Monday, December 03, 2018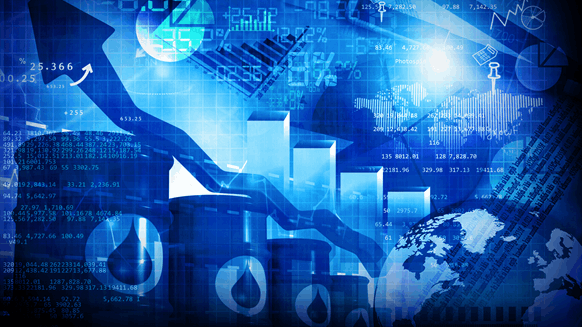 Crude prices have suffered their steepest and fastest fall in a decade.
Crude prices have suffered their steepest and fastest fall in a decade. The Brent crude price has fallen to just $58.68 per barrel from $86.70 at beginning of October, a decline of a third. The price of crude is determined primarily by actual and prospective supply-and-demand factors and secondarily by the sentiment of bears (fear) or optimism (bulls), whichever is in the ascendant at any one time.
Record production by Saudi Arabia of 10.5 million barrels a day (MMbpd), by Russia of 11.4 MMbpd and an unexpected surge in U.S. tight oil production to 11.5 MMbpd, combined with rising inventory in OECD countries have fed fears of a supply glut and bearish sentiment.
Current volatile stock markets, a shaky global economy and economic uncertainty, are now heavily weighing on crude prices. Both the IMF and OPEC have revised downwards forecasts of demand for oil in 2019, in response to lower expected economic growth in East Asia, the Eurozone, Latin America, the Middle East and China. However, fears of an escalation of a trade war between the United States and China were alleviated at the G20 summit last weekend. The rise in tariffs due Jan. 1 have been postponed for 90 days and China has agreed to increase imports of U.S. goods including energy. Therefore, current forecasts of oil demand averaging a record 100 million barrels a day during 2019 may be conservative.
A free market in oil can guarantee volatile oil prices and uncertainty for both producers and consuming countries. A managed market by OPEC and Russia, who now control around 45 percent of the world's supply of crude, offers greater stability. However, in reality, the price of crude is now controlled by the three major producers: Saudi Arabia, the United States and Russia – who together produce more oil than the 15 members of OPEC.
Both OPEC and Russia meet in Vienna Dec. 6, in order to decide on how to proceed after current production targets expire at the end of the year. The challenging decision faced by OPEC and Russia is whether to cut supplies by 1.4 million barrels a day – a figure equal to the world's entire demand growth forecast for 2019 – to avoid a repeat of the price crash of 2014.
The decision has been complicated by U.S. waivers to eight major customers of Iran's crude for a period of six months. This has softened the impact of sanctions on Iran's crude exports which have only officially dropped below 2 MMbpd from around 2.7 MMbpd in April. Iran, the third largest producer in OPEC, needs higher crude prices and would be reluctant to cut output. Russia's President Putin is on record as "absolutely fine" with a crude price of around $60 and it is thought that the economy could cope with prices as low as $43 a barrel. U.S. record output is expected to continue and reach 12 MMbpd in 2019. Oil pipeline bottlenecks in Texas and New Mexico will be eased with the completion of 3 new pipelines.
The U.S. production surge is a major problem for Saudi Arabia in 2019 as it was in 2014. Saudi Arabia needs oil at $75 a barrel to balance its budget. If it reduced production to raise prices, this would anger President Trump who has publicly demanded that Saudi production increases and maintains low crude prices. With crude prices in the range of $70+ per barrel, U.S. shale will thrive and Saudi market share will fall. The choice is hard. To retain the partnership with the United States, the Prince must bow to President Trump's wish.
But it may not come to that. Last weekend's G20 gathering of the world's most powerful economies could have provided an opportunity for the three main players to come to an accommodation, leaving OPEC to announce its decision in Vienna.
Nicholas is a hugely experienced upstream energy correspondent and expert that writes and provides consultancy services for a range of business and media clients worldwide. Reach Nicholas at info@nicnewmanoxford.com.
Generated by readers, the comments included herein do not reflect the views and opinions of Rigzone. All comments are subject to editorial review. Off-topic, inappropriate or insulting comments will be removed.