Vladimir Putin Has OPEC Where He Wants It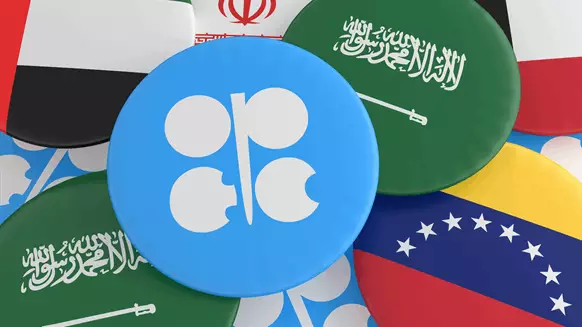 In its bid to make a tangible impact on oil prices, the cartel has attached its credibility to an unpredictable coterie of 10 Russian-led non-OPEC crude exporters, leaving itself reliant on Moscow's stance.
When the Organization of Petroleum Exporting Countries (OPEC) concluded its latest meeting of ministers with the envoys of 10 non-OPEC crude producing nations in Vienna, Austria on 2 July, there was none of the anticipation and unpredictability that historically accompanies the event.
At its conclusion, OPEC announced that together with 10 Russian-led non-OPEC producers, their ongoing output cuts of 1.2 million barrels per day (bpd) would be rolled over for another nine months to March 2020.
Oil benchmarks slid into negative territory as a prior development turned it into a non-event and forgone conclusion for the market. Rather it was over before it even began. That's because the head of state of a non-OPEC producer firmly suggested a good few days ago that it would be his preferred outcome – Russia's President Vladimir Putin.
Speaking in Osaka, Japan on 28 June at the sidelines of the G20 summit, Putin noted: "We will support the extension, both Russia and Saudi Arabia. As far as the length of the extension is concerned, we have yet to decide whether it will be six or nine months. Maybe it will be nine months."
No sooner had Putin spoken, Saudi Oil Minister Khalid Al-Falih said: "I think most likely it will be a nine-month extension." And so it was.
Prior to their partnership was struck in 2016, and before Al-Falih was the oil minister, his predecessor Ali Al-Naimi's attitude to falling crude prices in the wake of rising US shale production was to "let the market decide" and keep the taps open. But faced with a price slump in his bid for higher revenue from oil, Saudi Crown Prince Mohammed Bin Salman sent Al-Naimi packing into retirement, and Al-Falih struck a subsequent partnership with Putin's Russia despite decades of mistrust and different price objectives.
While every producer wants the highest possible oil price using the resource maximization argument, the Russians could just about manage with a $60 Brent price. OPEC heavyweight Saudi Arabia wants an unlikely $80 to balance its social programs and largesse, and the Russians know it.
So Moscow's symbolic participation in the output cuts has been way above it actual cuts. Over the years, Russia often failed cut to the level it had pledged (~230,000 bpd), promising only gradual cuts. But a demonstration of good faith at the latest meeting with OPEC came partly courtesy of a pipeline crisis. Contamination of its Druzhba pipeline link and refinery maintenance saw Moscow announce a cut of 303,000 bpd.
1
2
View Full Article
Generated by readers, the comments included herein do not reflect the views and opinions of Rigzone. All comments are subject to editorial review. Off-topic, inappropriate or insulting comments will be removed.