Virtual Operating: The New Oil Entrepreneur
by Greg Archbald
|
Rigzone Contributor
|
Friday, August 09, 2019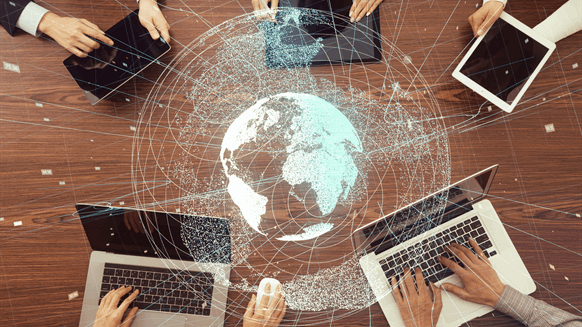 John is a petroleum engineer with nearly 40 years of experience in the industry. He founded Select Exploration Group with his colleague Paul and they're running their small company as virtual operators.
John says, "They've got the operations and the financial background; we've got the reservoir engineering and geoscience background."
It's also worth noting that the Harbinger team, like Select Exploration, works out of their homes.
John told us, "We have no desire to all live in Houston or all live in Oklahoma City and have a conventional company. What we want to do is to acquire and operate producing assets. And we plan to achieve this by working online from different locations."
And since the business' inception, they've been doing just that.
Tools and Tricks of the Trade
There are plenty of resources out there that make being virtual operators a possibility. Thanks to those, John says, "We don't have to be in the same office every day with that overhead."
So what does virtual operations look like? John told us:
"During the past year, I have probably analyzed two or three acquisition opportunities per month for the group using my petroleum engineering software I have on my laptop. The information we need is available. It is not always free; there are a lot of state oil and gas boards, corporation commissions that have online well and oil and gas data which can be complemented and augmented by new oil and gas production data services."
The same industry software that would be installed on computer systems in those high-overhead offices can be accessed through the cloud.
Additionally, there are some solutions out there that are specifically made for independent oil and gas operators.
GreaseBook is an option for gathering, tracking, recording and analyzing production data direct from the pumper and field crew. Essentially, it replaces the Excel and paper production reports between operators and their pumpers in the field.
When simple apps are combined with a more powerful SCADA, telemetry and remote monitoring engine, small and midsized operators are able to bring all their production information into one system and scale out their operations at a fraction of the cost it would take to do so with more conventional workflows and software.
By essentially 'renting' these cloud-based products, independent operators are enabled to focus on what matters most: producing oil and gas at the lowest cost possible.
These tools coupled with some of the programs being used by other location-independent entrepreneurs (like Google Drive for file storage and sharing) or Join.Me (for meetings) round out the tools of the trade.
But what about the stuff that happens locally, you ask? Well, we asked John about that. It seems that one of the tools of the trade is networking. Another is trust. He told us:
1
2
3
View Full Article
Generated by readers, the comments included herein do not reflect the views and opinions of Rigzone. All comments are subject to editorial review. Off-topic, inappropriate or insulting comments will be removed.