Views from the Crest of LNG's Second Wave: LNGL's John Baguley
by Matthew V. Veazey
|
Rigzone Staff
|
Thursday, November 02, 2017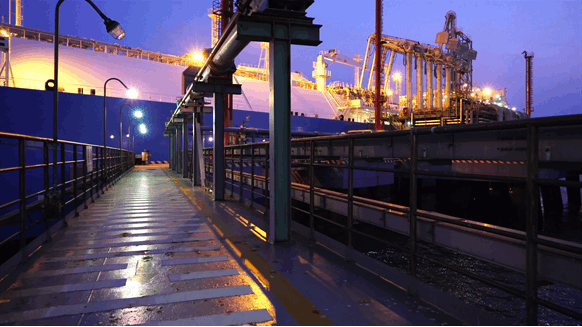 US offers 'critical combination of price and certainty' for LNG, exec tells Rigzone.
From a liquefied natural gas (LNG) exporting perspective, the proverbial stars are aligned for North America, according to an executive with a company that counts itself among the leading edge of the "second wave" of LNG liquefaction terminal developers
"LNG is going to be very important to North America overall and the United States in particular," said John Baguley, chief operating officer with LNG Limited (LNGL), which is pursuing export terminal projects in Louisiana and Nova Scotia. "Even more so, U.S. and North American LNG is going to be extremely important to the world energy market."
Calling the U.S. a "stable, long-term, reliable" supplier of highly competitively priced LNG, Baguley said that it enjoys a unique position among LNG-exporting countries.
"It is not possible today to identify another place in the world that provides this critical combination of price and certainty," Baguley explained. "For LNG Limited and our Magnolia and Bear Head projects, we keenly look forward to joining this market and delivering North American energy reliability and safety to the global market."
To find out more about the LNG second wave and LNGL's role in it, keep reading.
Rigzone: How are the drivers behind LNG projects changing so that developers are focusing more on small- and mid-scale projects?
John Baguley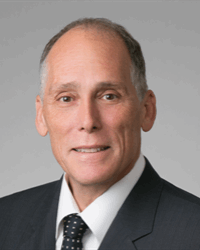 Chief Operating Officer, LNG Limited
Baguley: There are a number of factors influencing the migration of projects to mid-scale. Probably the most important is that the mid-scale size aligns better with the capacity ramp-up that LNG offtakers now seek. Buyers of LNG today are generally looking for smaller incremental volumes aligned with mid-scale project train sizes rather than the earlier, larger production trains. "Mid-scale" trains are nominally in the 2 mtpa range, while the classic LNG train size is nominally 4.5 to 5.5 mtpa. The vast majority of buyers we are talking to today are interested in contracts in the range of 1 to 2 mtpa, so this aligns well with the smaller train size. Of course you can sell small slices of larger trains also, but it gets more complicated when you have lots of parties involved.
Cost is another important factor; the global LNG market is highly competitive, and also competes externally with other primary energy sources such as coal, nuclear and renewables. It is vital that LNG be cost efficient in order to thrive and grow as an industry. Our patented Optimized Single Mixed Refrigerant (OSMR®) LNG liquefaction process, with its smaller compact five-module design, generates an industry-leading capital cost along with high energy efficiency, a smaller environmental footprint and a shorter time-to-market than is achievable with the earlier mega-train designs.
The U.S. Gulf Coast location is another factor; historically, LNG projects have been situated in very remote locations, and often in areas with harsh climates. Massive and expensive regional infrastructure development was necessary to underpin the LNG plants simply to enable them to be built in these locations. It then became necessary to build very large LNG facilities so to spread the high infrastructure development cost across this greater capacity. When the markets were looking for large incremental volumes this was fine, but as noted above, buyers today are looking for smaller slices of capacity.
Rigzone: How will projects such as yours change the regional and global LNG markets?
Re-balancing the Trade Imbalance
Domestic LNG producers can help the United States tilt its trade imbalance a bit more in its favor, according to LNGL's John Baguley.
"It is interesting that through August this year, of the 15 largest trade deficit nations, 11 of them happen to be LNG importers," Baguley told Rigzone, adding that U.S. LNG exports represents a "simple and effective way" to balance these accounts.
"Roughly 2 mtpa of LNG exports from the U.S. would offset US$600 million annually. Or, in round numbers, the 8-mtpa Magnolia project can offset $2.4 billion in trade deficits annually. This is significant."
Baguley: The current LNG market is global rather than regional, although with the increased availability of LNG locally, there could well develop a regional market for ship bunkering and inland transportation fuels.
Globally, a project such as Magnolia or Bear Head represents incremental capacity. The total LNG market in 2016 hit a record high at about 260 million metric tons (mtpa) produced and sold. Magnolia, at 8 mtpa, represents only a three-percent increase in this capacity. Another way to look at it is in respect to future growth. Various projections see LNG growth of about 100 mtpa, in addition to capacity already under construction, to 2030. Magnolia represents just eight percent of this capacity growth. So again, we will contribute to filling a growing need, but just incrementally.
Rigzone: One could say that projects such as yours herald a "second wave" of LNG export projects compared to earlier, larger investments on the U.S. Gulf Coast and Australia. Despite the differences in project scale and scope, what are some key lessons from the larger projects that are proving useful to small- and mid-scale export terminal developers?
Baguley: The so-called "first wave" of projects were sanctioned in a time of tight LNG markets and escalating LNG prices, and were structured to be successful in what was then a sellers' market. Those projects are coming on line now and are proving to be reliable and successful producers, which is great for our industry.
Today we face a buyers' market, with LNG prices moderating and adequate capacity both available and coming on line to meet the current demand. To succeed in this new reality, we must deliver plants which are more efficient to build, and more efficient to run, both of which lower cost and enable projects to offer more competitive LNG pricing. We have to be able to deliver lower capital cost as well as lower operating cost to compete, and our mid-scale OSMR® process and delivery technology is the vehicle which enables this. There is also growing interest in the magnitude of greenhouse gas emissions in today's world; a nice side effect of our highly energy efficient design is that it not only lowers operating costs, it also generates lower emissions.
Rigzone: Looking ahead, what are the most exciting market opportunities for the niche that mid-sized projects fill? What are the key challenges to overcome?
Baguley: Overall, we are looking at an LNG market today which is temporarily over-supplied but one with excellent growth potential. In 2016, natural gas satisfied almost a quarter of the world's total energy demand, at 24 percent. LNG use represented just 10 percent of that, or only 2.4 percent of global energy. There is tremendous room for growth from this still-small base.
Natural gas is a fossil fuel but the least polluting of any fossil fuel, generating about half the carbon dioxide emissions compared to coal while delivering the same energy value. Natural gas can complement the growth of renewables and provide power system security and reliability. There is growing interest in LNG and natural gas as a long-haul transportation fuel – ships, trucks, busses, and trains. And it is a cost-effective fuel – this is a market that has tremendous potential for growth.
Our biggest challenge today is the temporary excess LNG capacity; we need buyers to commit to projects today in order to have them built and operational 4 to 5 years from now to avoid a looming potential shortage.
For another perspective on LNG's second wave, read this Rigzone interview with NextDecade's Kathleen Eisbrenner.
Generated by readers, the comments included herein do not reflect the views and opinions of Rigzone. All comments are subject to editorial review. Off-topic, inappropriate or insulting comments will be removed.