Valero to Deploy CB&I Alkylation Tech in Louisiana
|
Wednesday, February 28, 2018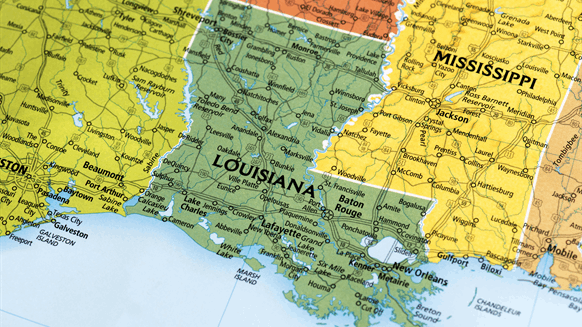 The St. Charles facility in Norco, La., is one of Valero's more complex refineries.
Valero Refining – New Orleans LLC will deploy CB&I's "CDAlky" technology in its St. Charles Alkylation Project in Norco. La., CB&I reported Wednesday.
"CB&I and Valero have a long-standing, cooperative relationship," said Daniel M. McCarthy, CB&I's executive vice president of technology, said in a written statement. "We are proud to partner with Valero on this project, and we value the level of trust they have placed in our technology. Our CDAlky technology has continued to build upon a strong international record of success, and this first project in the United States will lead the way for future success in the Americas."
CB&I stated that its overall scope of supply on the St. Charles project includes CDAlky technology license, basic engineering and proprietary equipment. The advanced low-temperature sulfuric acid alkylation process technology produces a high-octane, premium gasoline blending component with a lower environmental impact, the company noted. In addition, it pointed out the technology reduces the refiner's overall maintenance and chemicals costs.
According to Valero, the approximately 340,000-barrel per day (bpd) St. Charles Refinery – located along the Mississippi River upstream of New Orleans – boasts a Nelson Complexity Index of 17.1. The facility produces gasoline, kerosene, diesel fuel, No. 2 and No. 6 fuel oils, heating oil, liquefied petroleum gases and petroleum coke, Valero's website states.
CB&I stated that St. Charles Refinery's new alkylation unit, slated to become operational in 2020, will produce 25,000 bpd alkylate from fluid catalytic cracker-derived olefin feedstocks.
Generated by readers, the comments included herein do not reflect the views and opinions of Rigzone. All comments are subject to editorial review. Off-topic, inappropriate or insulting comments will be removed.