Valero Maintains Quarterly Dividend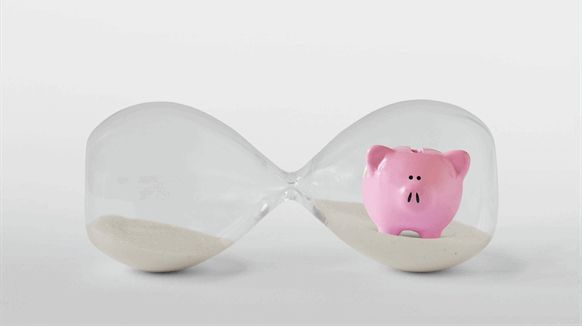 Valero declared $1.02 in regular quarterly cash dividend per common share.
Image by CalypsoArt via iStock
Valero Energy Corp. declared Tuesday $1.02 in regular quarterly cash dividend per common share, the same as the previous.
"The dividend is payable on June 22, 2023 to holders of record at the close of business on May 23, 2023", it said in a press release.
The prior regular quarterly cash dividend had been raised by its board of directors from $0.98.
The USA fuel and petrochemicals producer reported April 27 $3.146 billion in net income for the first quarter, up over three times from January-March 2022 but down from $3.232 billion in the last three months of 2022.
Valero closed 0.95 percent higher at $108.4 on the New York Stock Exchange Tuesday.
New Chief
In another press statement the same day Valero said Joseph Gorder has stepped down as chief executive but won election to be board executive chair, both effective June 30. President and chief operating officer R Lane Riggs has been elected to replace him as chief executive, as well as a board member.
"In addition to his current position, Mr. Riggs has held several leadership positions with Valero overseeing refining operations, crude and feedstock supply, and planning and economics", the company said. "Mr. Riggs also served on the board of directors of Valero Energy Partners GP LLC (the general partner of Valero Energy Partners LP (NYSE: VLP)) from 2014 to 2019".
Riggs said: "The tenets of Valero's strategy – pursuing excellence in operations, deploying capital with an uncompromising focus on returns, and honoring our commitment to stockholders – that have been in place for nearly a decade under Joe's [Gordner] leadership will remain a constant and continue to position us well for the future".
Emissions Target Row
The announcement named Robert Profusek as lead independent director, despite opposition from shareholders urging the company to edit its emissions reduction roadmap.
In a filing with the USA Securities and Exchange Commission (SEC) Monday, the schedule for the company's annual meeting, Miller/Howard Investments Inc. called on fellow investors to push for a climate plan revision. It also called for support to shareholder Mercy Investment Services Inc.'s plea against the election of director nominees Profusek, Deborah Majoras and Rayford Wilkins.
"Miller/Howard Investments, Inc. is concerned that the company's lack of strong and comprehensive greenhouse gas targets—in contrast to peers like Phillips 66 and Marathon Petroleum Corporation—raises questions about its strategy and preparation for a low-carbon future", Miller/Howard Investments said.
Valero has not filed a response.
Mercy Investment Services last month urged fellow Valero shareholders to vote against the three in Valero's yearly meeting over the board's "inadequate oversight of the company's unique climate-related risks and opportunities", as stated in a letter by Mercy Investment Services registered by Valero with the SEC April 24.
Mercy Investment Services has argued Valero's greenhouse gases (GHG) reduction framework is below industry standards.
"For example, in its 2035 GHG reduction target, Valero uses the lower-carbon profile of its biofuels products to offset its scope 1 and 2 emissions. Proper protocol would instead categorize Valero's biofuel emissions as scope 3 product emissions", the letter said. "While we do not dispute that Valero's biofuels are lower carbon than its fossil fuel products, accepted protocols simply do not allow for this type of offset".
Non-government organization World Resources Institute, which started the three-scope emissions grouping in a GHG protocol accounting guideline published September 2001, defines Scope I as direct emissions that "occur from sources that are owned or controlled by the company", as stated on its revised GHG accounting standard published March 2004. Scope II refers to emissions from electricity purchased by a company and which "occur at the facility where electricity is generated". Scope III emissions come from "extraction and production of purchased materials; transportation of purchased fuels; and use of sold products and services".
The United Nations Framework Convention on Climate Change has put under Scope I direct energy consumption. Its Scope II covers emissions from buying electricity, heat and steam. Scope III under the agency's definitions lists business travel through flights and public transport, among others.
In its GHG reduction plan published September 2022, Valero only covers emissions from its refineries. It plans "reducing and displacing" 100 percent of its refinery Scope I and II emissions by 2025 "through Board-approved projects and carbon sequestration projects under development".
Mercy Investment Services said in an earlier letter as republished by Valero on the SEC March 22: "While Valero has adopted short-term GHG reduction targets, it does not provide a robust decarbonization plan ensuring a resilient business model through the energy transition, exposing the Company to reputational, regulatory and transition risks. Valero's climate action plan includes minimal absolute emissions reductions and an overreliance on unverified 'displaced emissions' with no reduction target or actions associated with scope 3 emissions".
Valero in that disclosure said Mercy Investment Services' call for changes to reduction targets translated to closing refineries. "Our strategy, on the other hand, is to run the most resilient refining assets, grow our low-carbon fuels production, and meet our aggressive targets by leveraging resilience and our low-carbon fuels growth strategy", it said, adding the call had been rejected at its 2022 annual meeting.
On Scope III Valero said it has not set a target "because the methodology is riddled with duplication and other challenges, and we do not have a clear line of sight to the use of our products by third parties".
To contact the author, email jov.onsat@rigzone.com
What do you think? We'd love to hear from you, join the conversation on the Rigzone Energy Network.

The Rigzone Energy Network is a new social experience created for you and all energy professionals to Speak Up about our industry, share knowledge, connect with peers and industry insiders and engage in a professional community that will empower your career in energy.