Vaca Muerta Development Teeters on Virus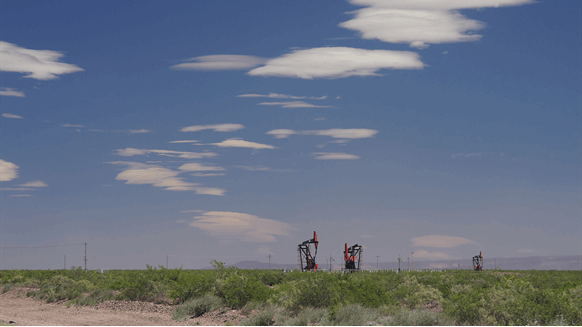 The rush to develop Argentina's giant Vaca Muerta shale field was already wobbling when the Covid-19 pandemic struck.
San Antonio Internacional Oil and Gas, Argentina's largest oil services company which last October helped YPF drill the country's first multilateral well, is trying to renegotiate debts of around $105 million owed to local banks. Around 3,700 jobs are at stake.
Others, including the local arms of Halliburton and Schlumberger, are launching early retirement schemes for their Argentinean staff.
In response to the worsening, producers and labor unions have called for a minimum price (of between $40 and $50 per barrel) to keep the industry going through the slump. But with the government already struggling to pay its lenders and welfare spending surging, that looks difficult.
This week's deal to cut global oil production by almost 10% should provide some relief. With prices heading back above $30 per barrel, YPF and other producers could begin to export some crude oil if the government accedes the necessary export licenses, energy lawyer Carlos Alfaro told Rigzone.
However, current international oil prices would keep part of the oil industry on its feet, but enough not to realize Vaca Muerta's massive potential.
"As far as investment is concerned, I'd say both 2020 and 2021 have now been written off," Gerardo Rabinovich, vice-president of the General Mosconi Argentinean Energy Institute, stated.
"We know the resource exists and it is of high quality, but we don't have the prices," he added.
Tom Azzopardi is a freelance journalist based in Santiago, Chile. He has written for a range of publications, including AP, Bloomberg Law, Daily Mail, The Economist, Mining Journal, The Northern Miner, and The Times.
1
2
View Full Article
Generated by readers, the comments included herein do not reflect the views and opinions of Rigzone. All comments are subject to editorial review. Off-topic, inappropriate or insulting comments will be removed.