USA Gas Prices Continue Volatile Streak
|
Wednesday, March 01, 2023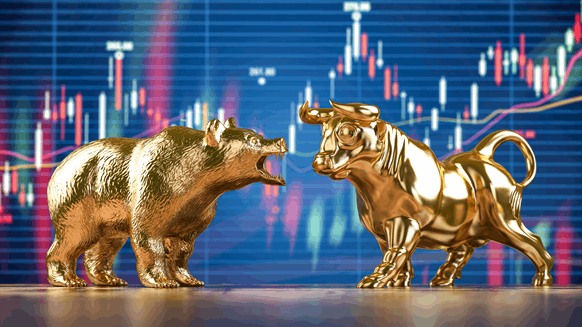 Domestic gas prices are continuing their volatile streak in 2023, according to Rystad Energy.
Domestic gas prices are continuing their volatile streak in 2023, Rystad Energy Analyst Ade Allen said in a North America gas and LNG market update sent to Rigzone on Tuesday.
"March Henry Hub futures dipped below $2/MMbtu last Wednesday but settled above the threshold by end of trading," Allen said in the update.
"The contract expired last Friday, so further volatility ensued, expiring at $2.451/MMbtu. By inference, the market doesn't seem convinced that $2/MMbtu Henry Hub reflects an accurate value of domestic natural gas," Allen added.
In the update, Allen noted that the price decline serves as a signal for producers to curtail production growth to sustainable levels.
"Production growth forecasts remain too high for the domestic market to absorb, coupled with elevated storage levels after the mild winter, meaning prices continue to decline," Allen stated in the update.
Primary Driver of Elevated Storage
One of the primary drivers of elevated storage has been the South-Central region, according to Allen, who stated in the update that "the latest storage report saw a minimal withdrawal of five billion cubic feet, bringing absolute levels to 926 billion cubic feet (33.6 percent higher than the five-year levels)".
"These levels are considered dangerously elevated as we head towards the shoulder season, which could prove unfriendly to elevated regional storage," Allen added in the update.
"The only caveat is that Salts storage in the South Central can cycle relatively fast, meaning the lack of withdrawals this winter could be offset by larger withdrawals this season or later," Allen went on to state.
Allen highlighted, however, that the regional weather forecast appears to be mild with above average temperatures for the next few days, "so it's unlikely there will be an event to trigger large withdrawals this season".
Imbalance in South Central
The imbalance in South Central is due to the regional production growth, primarily driven by Haynesville volumes, Allen said in the update.
"Coming into 2023, there were a few factors driving growth in the Haynesville; rig activity in the basin (currently running ~71 rigs), expansion in midstream takeaway capacity (+5.5 billion cubic feet per day sanctioned) and large concentration of private operators not confined by restricted growth rates," Allen said.
"However, those are supply-side factors. There is minimal demand growth expected to absorb any incremental production growth. Freeport LNG has been offline to start the year, though with initial approvals received last week we expect ramp up in the next 60 days," Allen added.
"Our forecast doesn't anticipate incremental LNG export capacity in 2023, and other demand sectors are expected to remain flat year-on-year. Due to these variables and recent regional producer guidance, we expect activity to slow and production to ebb in 2023," Allen continued.
Expect Volatility
In a separate North America Gas and LNG market update sent to Rigzone last week, Allen noted that 2023 balances will be anything but linear and that market participants can expect volatility to continue.
"As is the nature of gas markets, the only certainty is uncertainty, and the scenarios will only expand.
However, we consider some key fundamentals will develop," Allen said in that update.
"First of all, our current outlook continues to project incremental supply growth, particularly on the back end of 2023. We forecast that gas demand will average close to 2022 levels even without the severe heat waves and extended drought season in the Pacific region witnessed last year," Allen added.
"But even with a demand uptick, growth in gas supply may likely present an oversupply scenario as early as 2Q 2023. Our short-term outlook continues to signal a bearish sentiment, despite the restart of Freeport LNG. Even with the addition of structural volumes coming online from Freeport LNG as early as March, a price rebound is nothing more than a pipe dream," Allen went on to state.
Henry Hub
At the time of writing, the Henry Hub price was trading at $2.76/MMbtu. The commodity dropped from a close of $6.97/MMbtu on December 15, 2022, to a close of $2.073/MMbtu on February 21. The price bounced up to a close of $2.74/MMbtu on February 28.
To contact the author, email andreas.exarheas@rigzone.com
What do you think? We'd love to hear from you, join the conversation on the Rigzone Energy Network.

The Rigzone Energy Network is a new social experience created for you and all energy professionals to Speak Up about our industry, share knowledge, connect with peers and industry insiders and engage in a professional community that will empower your career in energy.