US to Export More Oil, Liquids than Saudi Arabia in 2019
|
Thursday, March 07, 2019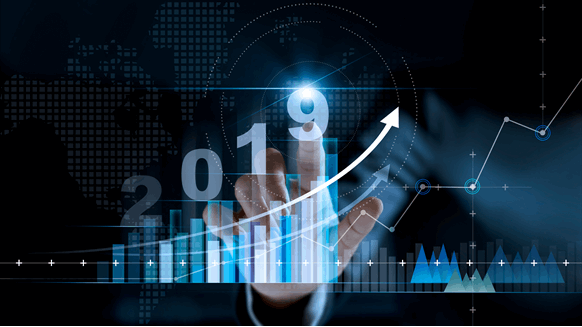 The U.S. is poised to export more oil and liquids than Saudi Arabia by year-end, according to Rystad Energy.
The U.S. is poised to export more oil and liquids than Saudi Arabia by year-end, according to Rystad Energy.
The shift, Rystad explains, comes from continued rising production from U.S. shale plays and increased oil export capacity from the U.S. Gulf Coast.
In January, the Energy Information Administration (EIA) released its Annual Energy Outlook for 2019, in which it said in 2020, the U.S. would export more energy than it imports – the first time in almost 70 years.
Rystad believes U.S. exports will grow fast with increasingly attractive price spreads, while U.S. demand for imported heavy oil will diminish.
"The oil market is overly preoccupied with short-term U.S. crude stocks, but the big picture tells a new story. Increasingly profitable shale production and a robust global appetite for light oil and gasoline is poised to bring the U.S. to a position of oil dominance in the next few years," Rystad Energy senior partner Per Magnus Nysveen said in a report emailed to Rigzone.
Rystad's report noted several milestones for the U.S.:
Since September 2018, Canada has been piping enough crude oil across the border to balance the U.S. trade deficit in oil and petroleum products
U.S. crude exports stood at 3.6 million barrels per day (bpd) last week, which offsets the 3.5 million bpd of seaborne crude oil imports
New pipelines are bringing more oil to Texas and Louisiana's export hubs
"This means the U.S is destined soon to outpace Saudi Arabia when it comes to gross exports of oil and petroleum products," Nysveen said.
Saudi Arabia currently exports 7 million bpd of crude plus 2 million bpd of NGLs and petroleum products while the U.S. exports 3 million bpd of crude and 5 million NGLs and petroleum products.
But Rystad expects U.S. oil production to grow by another 1 million bpd in 2019.
"This year's lowered pace of oilfield activity provides support for global oil balances and crude oil prices. And regardless of the reduced investments being made in the first quarter, we will still see significant production growth in the US towards year-end," Nysveen said.
Generated by readers, the comments included herein do not reflect the views and opinions of Rigzone. All comments are subject to editorial review. Off-topic, inappropriate or insulting comments will be removed.