US, Saudi Tensions Warrant Oil Market Attention
|
Thursday, October 18, 2018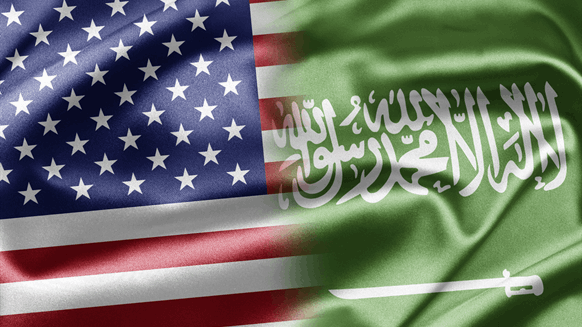 U.S. and Saudi Arabia tensions warrant the oil market's attention, but there is no cause for alarm – yet.
U.S. and Saudi Arabia tensions warrant the oil market's attention, but there is no cause for alarm – yet.
That is the view of Torbjorn Soltvedt, principal MENA politics analyst at Verisk Maplecroft, who said Riyadh's defiant response to growing international pressure over the kingdom's alleged involvement in the disappearance of Saudi journalist Jamal Khashoggi threatens to spark a diplomatic crisis that could eventually reach oil markets.
"The thinly veiled threat to drive up oil prices if the United States, UK or France impose sanctions has raised the threshold for anyone considering punitive measures against Saudi Arabia," Soltvedt said in a statement sent to Rigzone.
"Despite U.S. warnings of sanctions and Saudi threats to retaliate, a scenario where Saudi Arabia uses oil production as a weapon still looks more like a worst-case scenario than a likely outcome," he added.
The Verisk Maplecroft representative said sharp oil production cuts as a Saudi retaliatory measure against international action would be "far up the escalation ladder".
"Cancelling arms contracts or reducing intelligence sharing represent less dramatic steps that would likely be considered first in the event of a diplomatic crisis," Soltvedt said.
"By raising the stakes right from the start, the Saudi authorities are trying to stymie international attempts to punish the country before they get off the ground," he added.
Irrespective of the outcome of the current diplomatic dispute, Saudi Arabia's handling of the situation is a reminder that the country is likely to be a greater source of oil market volatility over the coming years than the recent past, according to Soltvedt.
"Governance, which has traditionally been an exercise in consensus-building among senior royals, is now much more centralized and unpredictable," Soltvedt stated.
Generated by readers, the comments included herein do not reflect the views and opinions of Rigzone. All comments are subject to editorial review. Off-topic, inappropriate or insulting comments will be removed.