US on its Way to Energy Independence
|
Tuesday, November 26, 2019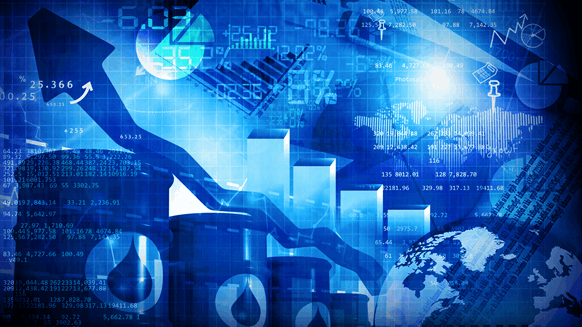 The US will have a primary energy surplus by first quarter 2020, according to Rystad Energy.
In just a few months, the U.S. will be fully energy independent and by 2030, the country's total primary energy production will outpace primary energy demand by 30 percent, according to a forecast by Norwegian energy research firm Rystad Energy.
"This milestone follows a strong period of growth in both hydrocarbon and renewable resources, and we forecast that the U.S. will have primary energy surplus – and not a deficit – by February or March 2020, depending on the intensity of the winter season," said Sindre Knutsson, vice president on Rystad Energy's gas markets team.
Rystad Energy expects the Energy Information Agency's (EIA) next monthly release to show that the U.S. has been self-sufficient in primary energy for a full 12-month period, from October 2018 through September 2019.
Knutsson said this will be the first time this has occurred since May 1982.
Broader Implications
The U.S.' move to energy independence will affect the industry in several ways.
The U.S. had a petroleum deficit of $62 billion in 2018 – equivalent to 10 percent of the country's overall trade deficit of $621 billion, including goods and services.
"These changes in the U.S. energy balance could turn [that deficit] to a surplus of $340 billion by 2030," said Knutsson. "That adds up to a $400 billion shift, in the space of only a dozen years, thanks primarily to the gargantuan rise of output from the US shale sector."
Rystad Energy believes total primary energy production will grow from 95 quadrillion Btu in 2018 to 138 quadrillion Btu in 2030, with crude oil and natural gas production driving that growth at 75 percent and 38 percent, respectively.
Production in the Permian, Bakken and Eagle Ford shale plays will drive crude output growth while supply increases in the Marcellus, Haynesville and Utica basins will drive natural gas production growth.
As for demand, Rystad Energy forecasts cumulative average growth of about 0.4 percent from 2018 to 2030, to about 106 quadrillion Btu in 2030.
"The emerging energy surplus will make the U.S. less vulnerable to foreign energy-related politics and facilitate growing exports," said Knutsson. "While renewable energy output will be consumed domestically, the future for oil and gas exports is bright."
Source: Rystad Energy
To contact the author, email Valerie.Jones@Rigzone.com
Generated by readers, the comments included herein do not reflect the views and opinions of Rigzone. All comments are subject to editorial review. Off-topic, inappropriate or insulting comments will be removed.