US Oil Rig Demand Continues Decline
|
Monday, September 30, 2019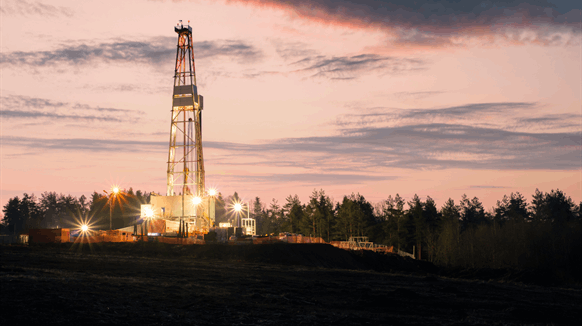 Productivity gains have caused record production, falling prices and a year-long decline in drilling and well completions.
U.S. rig numbers at have fallen to their lowest since February 2018. According to Baker Hughes figures, rig numbers have fallen from 1,054 in September 2018 to just 860 this month (Sept. 28 2019). Continued gains in productivity have caused record production of oil and gas, falling prices and a year-long decline in drilling and well completions. Likewise, the share prices of producers and field service companies have fallen. For example, leading shale producer Exxon's shares are down to $71 a share compared with $85 a year ago. Similarly, oilfield services companies have suffered with National-Oilwell Varco's shares almost halving from $42 a share a year ago to just $22 today.
Broader trends
A combination of factors is responsible for the decline in U.S. rig activity. Chief amongst which, thanks to new technology and increased industry productivity, is the fall and low price of crude, constricted offtake pipeline capacity to Gulf refineries and ports as well as investor sentiment and market demand.
Since September 2018, crude prices have fallen from $75 per barrel to just $55 today. Advances in technology and methods have improved productivity and cut costs. For example, instead of using several separate drilling rigs to exploit reserves, frackers are taking an industrial approach to drilling, using one drilling rig to drill multiple wells from the same location. With horizontal drilling technology, a rig can target oil up to a few miles away. Nonetheless, producers' margins have been squeezed.
Since the shale energy revolution, exploration firms were buoyed by the rapidity of new discoveries and availability of loans, credit and capital from investors and banks wanting a piece of the action. Investors assumed oil was scarce; prices would rise and investors were content to fund the industry and wait for a return. Today investors want a profit and a quick return. So E&P companies have reduced drilling and cut back on contracting rigs which can be expensive at ~$26,000 a day, according to DALEEL oil and gas supply portal.
Pipeline capacity in the U.S. has proved unable to cope with the expansion in oil and gas output of the last year. Despite progress in building new pipelines, there remains a shortage of capacity in the Permian Basin. This is forcing some producers to flare off gas as it comes out of the ground with the crude oil. Nor does it help that many Gulf of Mexico refineries, LNG export terminals and oil ports have insufficient capacity to deal with the present volume of output. It could be up to a year before pipeline capacity in the Permian is sufficient and perhaps another before additional capacity in refineries and LNG terminals comes online.
On the demand side, the world economy is slowing and with it the demand for oil. China's economy has slowed in recent years to around 6 percent now according to Bloomberg (September 2019). The U.S. trade war has caused China to boost oil imports from Iraq, Saudi Arabia and Canada at the expense of the U.S. In 2018 China took 17 percent of total U.S. crude exports just behind the biggest buyer, Canada, which received 19 percent of U.S. shipments. But in the first six months of 2019, the Chinese market took just 7 percent of U.S. crude exports, according to data from the U.S. Department of Commerce.
The bottom line is that this ongoing trade war is exacerbating, rather than causing, the shale industry's troubles. The downward trend in the rig count is a sign that the industry is resorting to cutting output and costs in order to raise the price of oil and gas and keep investors and banks onside.
Generated by readers, the comments included herein do not reflect the views and opinions of Rigzone. All comments are subject to editorial review. Off-topic, inappropriate or insulting comments will be removed.