US Oil Industry Made History in December
|
Thursday, January 23, 2020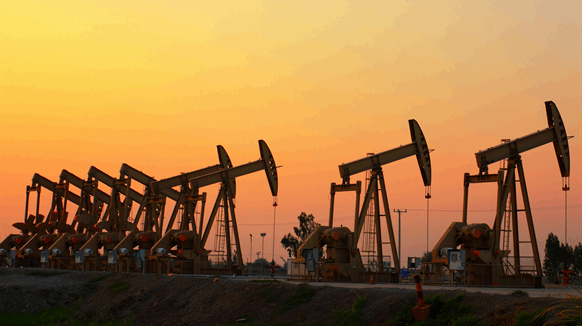 API contends it's a win for US consumers.
U.S. crude oil production and exports reached historic highs in the final month of 2019, the American Petroleum Institute (API) reported Thursday.
API stated that petroleum exports set a new record of 9 million barrels per day (bpd) in December, citing data from its December 2019 Monthly Statistical Report (MSR). The organization added that U.S. crude production posted its fifth consecutive monthly increase to hit 12.9 million bpd – another all-time high the industry achieved last month.
"The strong December performance capped a historic year in America's energy revolution," API Chief Economist Dean Foreman commented in a written statement emailed to Rigzone. "The global impact of this success story has become increasingly clear as the U.S. provided stability in a global marketplace rattled by geopolitical and economic headwinds. Look no further than the market's mild reaction to recent Middle East tensions, which less than a decade ago would have rocked consumers and financial markets. This is good news for American households and businesses."
Crude oil exports make up 3.6 million bpd of the last month's 9 million bpd in petroleum exports, according to the latest MSR. Month-on-month and year-on-year, crude exports were up 13.8 percent and 50 percent, respectively, the report indicated.
In addition to highlighting the 12.9 million bpd oil production figure for December 2019, API pointed out the U.S. natural gas liquids output concurrently hit 4.9 million bpd. The organization added that the five-month string of U.S. oil production records occurred despite a 23.5-percent year-on-year (as of December) decline in oil-targeted drilling activity.
"While EIA (U.S. Energy Information Administration) estimated well productivity improved nationwide, new production coming from a 10-percent drawdown in the backlog of drilled but uncompleted wells (DUCs) also contributed over the latter half of 2019, enabled by increased pipeline capacity," API notes in the most recent MSR.
To contact the author, email mveazey@rigzone.com.
Generated by readers, the comments included herein do not reflect the views and opinions of Rigzone. All comments are subject to editorial review. Off-topic, inappropriate or insulting comments will be removed.