US Oil and Gas Employment Up 5.4% in 2018
|
Monday, February 11, 2019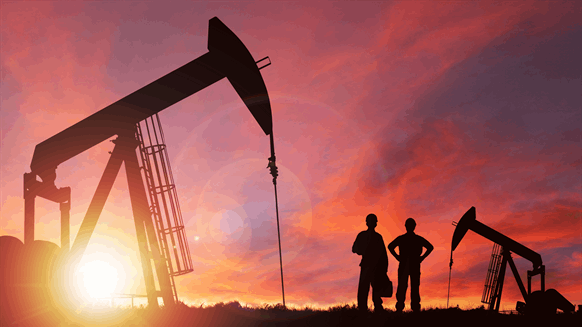 Texas accounted for four out of 10 US oil and gas jobs last year.
The U.S. oil and gas industry employed 880,681 professionals in 2018, up 5.4 percent from the previous year, according to a report issued Monday by the Texas Independent Producers & Royalty Owners Association (TIPRO).
In 2018, the U.S. oil and gas industry paid a national annual wage averaging $112,712 – more than double average private-sector wages, TIPRO also concluded in the fourth edition of its "State of Energy Report." Moreover, TIPRO stated that the U.S. oil and gas industry's $99 billion payroll for 2018 was 6 percent higher than the previous year's figure. Also, the organization stated that the industry purchased more than $530 billion in U.S. goods and services last year.
The top state in terms of oil and gas employment in 2018 was Texas, boasting 352,371 jobs and accounting for 40 percent of all oil and gas jobs nationwide during the period, TIPRO stated. The organization added that Texas' addition of 26,706 oil and gas jobs last year marks the largest gain for any state. It also noted that the remaining states in the top five for oil and gas employment growth included:
Oklahoma – 5,266 new jobs in 2018
New Mexico – 3,626
North Dakota – 2,808
Colorado – 2,282
"The Texas oil and gas industry has remained a cornerstone of the economy providing high-paying career opportunities, as well as significant taxes and royalty payments made to state, local and federal government entities," Eugene Garcia, president of Hurd Enterprises and the chairman of TIPRO, said in a written statement emailed to Rigzone. "The favorable business environment, environmental stewardship and science-based approach to regulatory oversight in Texas is a model for all oil and gas-producing states."
Generated by readers, the comments included herein do not reflect the views and opinions of Rigzone. All comments are subject to editorial review. Off-topic, inappropriate or insulting comments will be removed.