US Natural Gas Prices Continue Freefall This Winter
|
Monday, February 03, 2020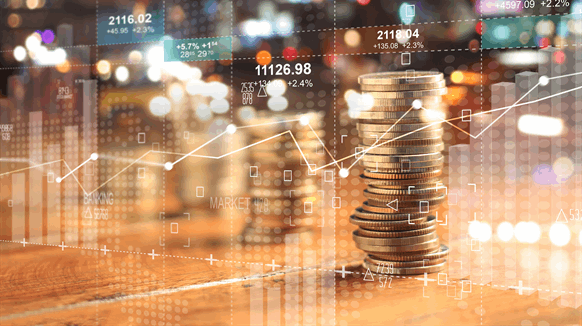 The cold weather has simply not arrived.
After the lowest summer U.S. natural gas prices since 1998, the market has continued to fall this winter 2019-2020. The cold weather has simply not arrived. In fact, after the second warmest November on record, nine of the ten weeks ending November 23 to January 25 were all "warmer" than normal, as recorded by Heating Degree Days. In turn, the storage withdrawals to meet winter's collision of heating and power demand have been much lower than normal (see Figure). By the close of January, U.S. gas inventories stood almost 25 percent above the same time last year and 10 percent above the five-year average. On January 21, Henry Hub spot prices crashed below $2 per MMBtu for the first time since the end of May 2016.
Source: EIA
Beyond just very mild winter weather, U.S. gas prices have remained at historic lows due to record domestic supply that seemingly will not stop. After rising some 13-15 percent in 2018 output rose another 10-12 percent in 2019 to almost 93 Bcf/d. This has led to a 3-4 Bcf/d oversupply in terms of U.S. gas production rising above consumption. Not even a booming export complex that in 2019 averaged 5.8 Bcf/d of LNG feedgas and 5.1 Bcf/d of piped supply to Mexico has been able to slow the fall in pricing.
The main problem for U.S. overproduction has been that activity in the Permian basin – a West Texas play that now accounts for 20 percent of the country's gas supply – is not being driven by price signals. The light, tight oil revolution in the Permian continues to yield an oversupply of basically "free" associated gas. So much so that prices at the local Waha gas hub have often been drifting into the negatives, meaning that producers are actually paying companies to take the gas away to allow for more crude extraction.
Yet, with such extreme low prices combined with some well freeze-offs, U.S. gas production dipped to 89 Bcf/d to close January, the lowest since summer. For sure, the key gas market question this year will not just be the expanding LNG export boom but also domestic production. The obvious assumption is that production growth will slow down, but the bigger question remains: will output actually decline in the absolute sense?
For 2019, the gas rig count fell 75 to 125. With many producers reporting CAPEX declines of 50 percent or more, 2020 will be the industry's biggest test since the 2015 downturn. EIA's latest forecast has Henry Hub averaging $2.42 this year, down from the $2.66 price in 2019. And as hedged production programs begin to fade out this year, 2021 could see an even bigger slowdown in output.
Looking farther out, however, the current U.S. gas market is surely underestimating new gas demand. The "dash to gas" comes from the established triad of rising exports, power burn, and manufacturing. In fact, it is such low prices that are locking in more and more gas demand. Rising to third place in 2019, the U.S. could become the largest LNG seller by 2023. While not all projects will survive a final investment decision, there is over 40 Bcf/d of new export capacity now under consideration.
Further, a $250 billion industrial build-out along the Gulf Coast to utilize cheap shale gas to make chemicals and plastics could surge demand more than some realize. And a "deep electrification" environmental goal to electrify the U.S. economy in all ways possible will obviously increase the need for our most vital source of electricity: natural gas. Electric cars, for instance, can grow a home's power usage by 60 percent or more.
After all, it has been such cheap shale itself that has doubled gas' share of U.S. electricity to nearly 40 percent since 2008. The quiet reality is that still less reliable and more costly battery storage, wind, and solar resources will be forced to compete against low cost natural gas and its large-scale, incumbent infrastructure designed to last for decades to come. The EIA has repeatedly forecast that gas will remain the cornerstone of the U.S. electric power system for as far out as it models (2050).
Generated by readers, the comments included herein do not reflect the views and opinions of Rigzone. All comments are subject to editorial review. Off-topic, inappropriate or insulting comments will be removed.