US M&A Deal Value Hits 10-Year Low in 1Q 2019
by Valerie Jones
|
Rigzone Staff
|
Thursday, April 04, 2019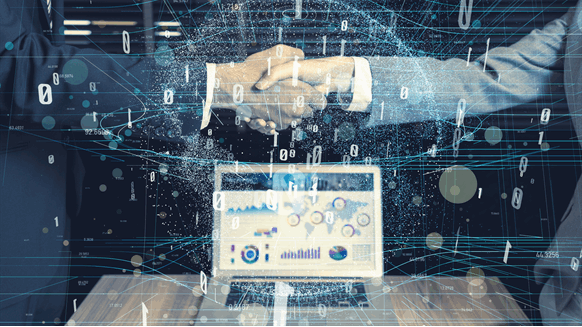 The value of U.S. mergers and acquisitions deals plunged to a 10-year low in the first quarter of 2019, Drillinginfo reveals.
The value of U.S. mergers and acquisitions (M&A) deals took a dive in the first quarter of 2019.
The $1.6 billion in 1Q 2019 deals is a record 10-year low and down 91 percent from 4Q 2018, according to data released today from Drillinginfo.
This comes after deal value set a four-year record high in 2018 of $82 billion.
"The market for upstream deals came to a halt in late 2018 with the combined pullback in oil prices and equities," Drillinginfo M&A analyst Andrew Dittmar said in a statement emailed to Rigzone. "Since then, oil has rebounded by 20 percent and E&P stocks are up 15 percent, albeit with nearly all those stock price gains taking place in early January. However, deals haven't returned in a meaningful way and we believe that is being largely driven by Wall Street."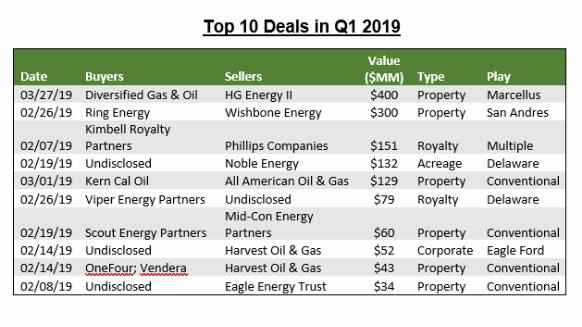 Source: Drillinginfo
Drillinginfo cited reasons for the decline in deal value as:
a 40 percent drop in oil prices in late 2018
pressure from Wall Street to deliver on free cash flow and weak equity and debt markets to fund deals
private equity sitting on the sidelines
lack of buying enthusiasm changing the game for would-be sellers
"Having just concluded 4Q 2018 earnings and announcing 2019 playbooks, most operators pivoted strategies to appease Wall Street including throttling back on growth and CAPEX to focus on moving sustainable free cash flow forward," said Drillinginfo senior director Brian Lidsky. "In theory, the current struggles of smaller E&Ps set the stage for consolidation, with larger players able to leverage premium valuations and operating efficiencies to acquire smaller competitors. Whether these operators will step up remains to be seen."
Drillinginfo concludes by saying 2019 could prove to be a watershed year for U.S. shale.
It's expected that deals will remain slow in the near-term with some rebounding in second quarter.
Generated by readers, the comments included herein do not reflect the views and opinions of Rigzone. All comments are subject to editorial review. Off-topic, inappropriate or insulting comments will be removed.