US M&A Activity is Red Hot, But Will it Continue?
|
Tuesday, December 04, 2018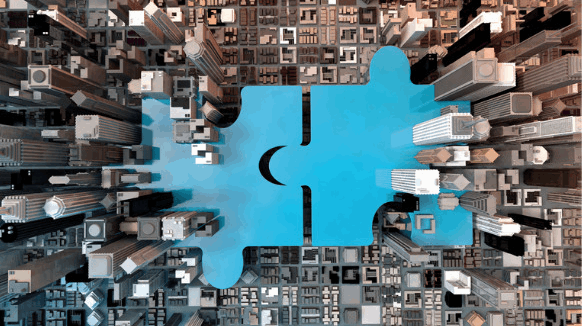 Shale deals lead the way for current M&A activity, but what lies ahead?
The U.S. has been a flurry of M&A activity as of late with 3Q 2018 activity generating the highest deal value since late 2014, according to PwC.
Much of the activity can be attributed to shale deals, some of which include:
And the trend has continued in fourth quarter. In November, Cimarex Energy Co. purchased Resolute Energy Corporation for $1.6 billion to increase its scale of key Delaware Basin assets. On the same day, QEP Resources announced it was selling its Haynesville shale assets to Aethon Energy for $735 million.
So, what can the oil and gas industry expect moving into 2019?
Analysts have forecasted more high-dollar deals as well as more energy IPOs.
In an Oct. 26 note to investors, analysts from TPH said, "We wholeheartedly believe that 2019 could be a busy year for mergers as the industry turns its eye to public market consolidation after years of private to public transactions in basins like the Permian."
Rigzone also spoke with KPMG's Mike Harling, partner, deal advisory, energy sector lead, about today's M&A activity and what we can expect in 2019.
That conversation is below.
Rigzone: What do you think larger companies look for when it comes to potential deals?
Harling: Perceived value, which includes intrinsic value of the asset as well as synergistic value as part of their existing portfolio and strategic fit. The large energy companies are really good at projects. Their engineering talent, scale and ability to develop and utilize assets gives them a different perspective.
Rigzone: How much of this year's midstream M&A activity was to ease bottlenecks, such as in the Permian?
Harling: Some. M&A may make it easier for some players to transport production more efficiently than others. Greenfield projects like Plains All American's Sunrise expansion and Cactus II pipeline have more impact on reducing bottlenecks.
Rigzone: What can we expect in 2019 in regard to M&A activity in the U.S.?
1
2
View Full Article
Generated by readers, the comments included herein do not reflect the views and opinions of Rigzone. All comments are subject to editorial review. Off-topic, inappropriate or insulting comments will be removed.