US Gas Economics Set to Fall Below $3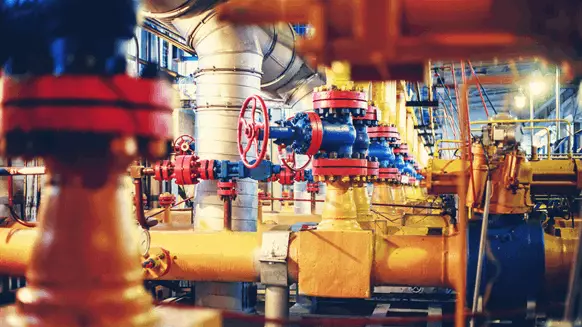 U.S. natural gas economics will reach below $3 per MMBtu within the next decade, McKinsey Energy Insights reported Tuesday.
U.S. natural gas economics will reach below $3 per million British thermal units (MMBtu) within the next decade, McKinsey Energy Insights reported Tuesday.
According to McKinsey's newly released 2019 North American Gas Outlook, North American gas demand will increase approximately 32 percent by 2030 – from 95 billion cubic feet per day (bcfd) to 125 bcfd. The firm contends the period will be marked by ample supply, escalating gas exports from North America and new domestic gas demand growth.
McKinsey's report also predicts that 20 bcfd of North American gas demand growth will come from gas and liquefied natural gas (LNG) exports. It also anticipates that coal-fired plant retirements will help gas' share of the power mix to grow by 5 bcfd; however, it includes the caveat that renewables will start to displace gas after 2025 amid power sector decarbonization.
"North American is endowed with abundant gas resources, which will play a major role in the energy mix domestically and provide security of supply through LNG to Europe and Asia," Dumitru Dediu, partner at McKinsey, said in a written statement emailed to Rigzone. "We see over 1,000 trillion cubic feet of gas resources – which is sufficient to meet demand for the next two decades – at cost economics well below $3 per MMBtu."
The report assumes that gas production from Appalachia will grow to approximately 55 bcfd and supply roughly 40 percent of the North American market by 2030. Consequently, it projects that Appalachian gas output will displace the Western Canadian Sedimentary Basin and Rockies in the Midwest and supply the southern Mid-Atlantic region.
"The building of pipeline infrastructure post-2023 will ensure Appalachian supply will continue to grow and limit price fly-up potential," McKinsey stated.
Also, the firm expects associated gas production – primarily from the Permian Basin – to increase by approximately 12 bcfd and supply one-quarter of the North American market by 2030. It pointed out that Permian production will limit southward gas flows from Appalachia, helping to meet LNG export demand on the U.S. Gulf Coast.
The report also discusses gas exports to Mexico, renewables, storage and power generation. A summary of the document is available on McKinsey's website.
Generated by readers, the comments included herein do not reflect the views and opinions of Rigzone. All comments are subject to editorial review. Off-topic, inappropriate or insulting comments will be removed.